​​Moscow, March 3 - Neftegaz.RU.
LUKOIL announced that Russian and Iraqi officials met today to discuss current situation on world oil market and
prospects
for further cooperation in the energy sector.
The meeting took place in the Oil Pavilion at Moscow's VDNKh that had been reconstructed by LUKOIL.
The meeting was attended by Russian Deputy Prime Minister
Alexander Novak
, Russian Minister of Energy Nikolai Shulginov, President of LUKOIL
Vagit Alekperov
and Iraqi Minister of Oil Ihsan Ismael.
Iraq
is one of the world's most promising regions for building up production due to its enormous reserves of conventional hydrocarbons.
Oil reserves in Iraq are considered the world's 5
th
-largest proven reserves, with 140 billion
barrels
.
The parties took note of their fruitful
cooperation
in oil industry, exchanged opinions on possibilities of restoration of demand for oil after the COVID-19 pandemic and discussed ongoing and future joint oil & gas projects.
​The esteemed guests also examined Russia's largest multimedia exhibition of the Oil Pavilion.
The project presents the history of oil, main areas of its use and particular features of the industry.
It was created using
cutting-edge
technologies such as virtual and augmented reality, a hologram theater, modern phygital solutions bringing the digital and physical worlds together.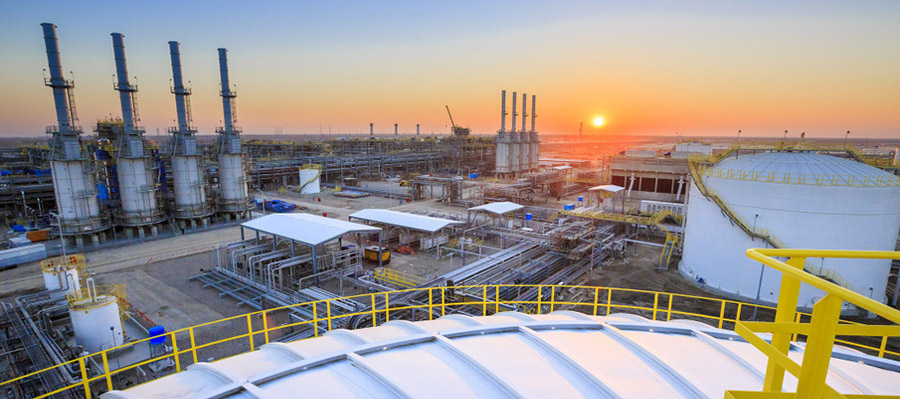 LUKOIL started commercial production of oil at the West Qurna-2
field
in Iraq back in 2014.
The West Qurna-2 field, located in the South of Iraq, is one of the largest in the world with initial recoverable reserves of around 12.9 billion
boe
.
LUKOIL signed a new development plan of
West Qurna-2
that provides for an oil production plateau of 800 000 barrels per day (bpd).
According to the plan, the oil production of 480 000 bpd reached in 2020 and 800 000 bpd is expected in 2025.
LUKOIL
is also a party to an exploration project, covering Block 10 located in proximity to West Qurna-2.
The 5.5 ths. km
2
block is located in Di-Kar and Mutanna provinces, 120 km west of Basra, in the proximity of such major Iraqi oil fields as Rumaila and
West Qurna
.
In 2016, LUKOIL discovered the
Eridu
field, which is the most significant discovery in Iraq for the past 20 years.
In 2019, the company successfully completed testing of the 5
th
well as part of the appraisal phase at the Eridu field.
The well recorded daily flow rate of more than 1,500 m
3
of oil from the Mishrif formation and proved the current geological model of the Eridu
field
as effective.