Berlin, March 18 - Neftegaz.RU.
German Energy Transition
Dialogue
invites policymakers, industry representatives and young generational leaders to exchange ideas and views on global
energy transition
and climate issues.
Hosted annually by the German Federal Government since 2015, the international conference aims to promote the move away from fossil to renewable energy sources.

Due to the coronavirus
pandemic
, the 2021 event was held as a virtual conference.
As in previous years, the conference was opened by German political heavyweights: Foreign Minister
Heiko Maas
and Minister of Economy & Energy
Peter Altmaier
.
German Foreign Minister said that Germany is ready to invest €2 billion over the coming years to further stimulate the international
hydrogen
market.
H.Maas said:
Alongside renewable sources of energy, hydrogen offers the best way out of the global climate disaster that fossil fuels got us into
Consequently, a tremendous future market is taking shape right now in this domain
If oil was formerly the black gold, then hydrogen is the invisible gold of the future.
We must support today's exporters of fossil fuels if we want to avoid disruptions on the global political stage
We will expand its dialogue with fossil fuel producers such as Russia, Saudi Arabia and others, to encourage them to also adapt their business models in time
As part of these efforts, we are currently working on establishing hydrogen offices with, among others, Moscow and Riyadh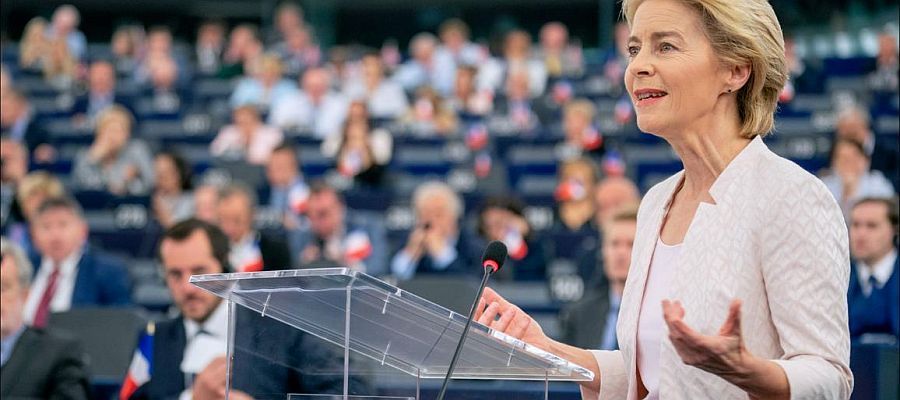 The Head of the European Commission, Ursula von der Leyen, also joined the event from Brussels.
As everybody knows, the famous
Green Deal
von der Leyen periodically splits the European Union.
Some EU countries does not agree to the goal of going climate-neutral by 2050, the answer on the question why is darn simple: money and time.
Earlier, the EU planned to reduce
CO
2
emissions by 40 % by 2030 compared to 1990.
The new Head of the EC considers it possible to increase this goal to 55%.
An ambitious Green Deal would be high-cost.
The transition to a carbon-neutral economy within 10 years will cost the EU a trillion euros of
investment
.
Ursula
von der Leyen
stated:
We will invest in clean hydrogen as never before
After the pandemic, there can be no back-sliding
No investment in fossil fuel economy
A bit more than a year ago, Europe has said, indeed, that it wants to become the 1st climate-neutral continent by 2050
Our European Green Deal is our strategy for sustainable growth
Now it is also our roadmap out of the crisis
Together with the EU budget, we are investing EUR 1.8 trillion
This will bring massive investments, to build forward better – and more sustainable
The key speaker of the conference, John Kerry, well known as Former US Secretary of State and now the US Special Presidential Envoy for Climate, praised Germany for its
resolute
and inspiring fight against climate change.
Kerry's dog, a labrador named Ben, sometimes appeared in the live stream, what delighted the viewers who were a bit tired of rather routine online events.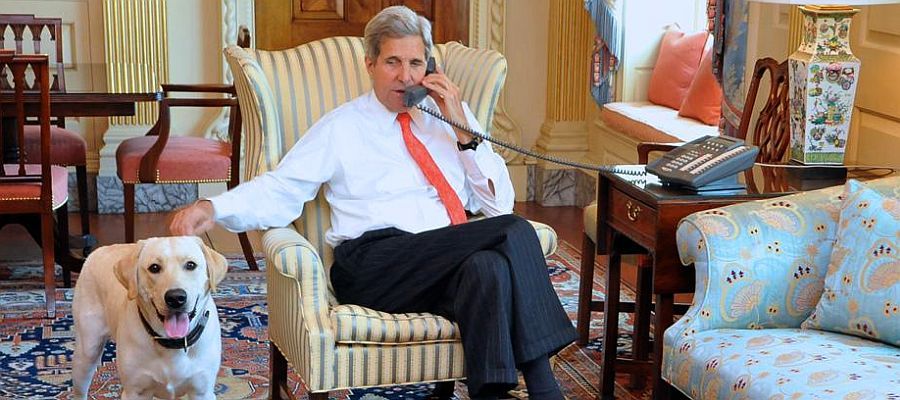 J.Kerry noted that:
Hydrogen is one of our greatest opportunities, whole economies can be built on it
The US government plans to be carbon-free by 2035
We have to cut the emissions by half, and I believe that we can do it!
It wouldn't be easy - but we definitely can do it!
Kerry is convinced that the long-term energy future of America is not going to be written in fossil fuels.
President Biden has announced a plan to spend $2 trillion over 4years to increase the use of clean energy, while rapidly moving away from coal, oil and gas.
Biden
has moved to reinstate the US to the Paris climate
agreement
just hours after being sworn in as president.
This decision was welcomed in the EU, signifying the renaissance of the transatlantic partnership.
«The United States is back on board!», German Foreign Minister Maas said enthusiastically.
The only fly in the ointment during the conference was a situation with the performance of a young climate activist from Uganda.

Vanessa Nakate, who was one day inspired by Greta Thunberg and the Fridays for Future movement, made such a big fuss, saying organizers insisted on seeing her text of the speech ahead of time and forbade her to name & shame any politicians involved in the BETD´21 event.
I was invited to speak today to world leaders like at #BETD21
They screened my speech, cut my time repeatedly and said I couldn't call out leaders.
They censored my voice, so I went off script. pic.twitter.com/0YWWPBncDi

— Vanessa Nakate (@vanessa_vash) March 16, 2021
Ugandan climate activist Nakate added:
You should not ask activists to come here and speak at events to make you feel better and then censor them
it is time to stop investing in uneconomical fossil fuel commitments because we cannot eat coal and we cannot drink oil
The 2-days conference was attended by a great number of guests, among them:
Fatih Birol, Director of the International Energy Agency,
Francesco la Camera, Director General of the International Renewable Energy Agency (IRENA),
Kadri Simson, European Commissioner for Energy,
50 national energy or foreign ministers
Since energy investments are long term and expensive, more and more countries are adopting long-term strategies to set the right course for the successful transformation of their energy supply systems.

Germany
already slashed greenhouse gas emissions by 40 % below 1990 levels, and supercharged their clean energy output.
Last year, Germany generated almost 50% of their electricity through
renewables
- more than all fossil fuels combined.
Major European economies are already on the road to
decarbonization
, thanks to policies supporting it and to carbon pricing.
Global transformation in the energy sector and the EU's rejection of the use of fossil fuels - primarily
coal
and
oil
- are imminent.
Decarbonization is slowly but surely becoming a key parameter of competitiveness, and in order not to remain an outsider, Russia will have to adapt to new realities.
Author:
V. Yudina