Russian exports to Europe via the 4 main corridors - Nord Stream,
Yamal-Europe
, Ukraine and TurkStream - totaled 13.18 Bcm last month, the data showed.
That is down from the 13.23 Bcm flowed in October, but as October is a longer month, November flows were higher on a daily average basis.
Deliveries in the past 2 months have been significantly higher than any other month this year, beating the previous monthly high of 11.65 Bcm in March, as market conditions normalize.
Flow remains strong through Ukraine after the end of the heavy use of virtual reverse flow at the Velke Kapusany interconnection point between Ukraine and
Slovakia
, which had capped the volume of Russian gas entering Europe through the summer.
Traders used the virtual reverse flow to keep gas in Ukraine for injection into the country's vast storage sites, where stocks were built to record highs as capacity elsewhere in Europe ran out.
But as demand for Ukrainian storage injections dropped off and the country turned to withdrawals, flows via Velke Kapusany actually entering Europe picked up strongly in October, doubling to around 116 million cu m/d.
Total flows via
Ukraine
through all exit points in November amounted to 4.64 Bcm, the data showed, flat on October. Under a 5-year deal signed in December last year, Gazprom agreed to transit 65 Bcm of gas via Ukraine in 2020 under ship-or-pay terms.
The volume to be transited via Ukraine will fall to 40 Bcm in 2021, but without Nord Stream 2 -- which remains incomplete -- Gazprom will likely need to book additional
capacity
, at a cost, via Ukraine next year.
Year-to-date
Over January-November, Russian gas flows into
Europe
-- excluding the countries of the former Soviet Union in line with Gazprom's own export data -- totaled 124.16 Bcm, down almost 20% year on year.
A combination of factors -- including a second consecutive mild winter at the start of the year, high gas storage stocks, low prices, and weak demand in the first half -- have impacted Russian exports in 2020.
Gazprom officials said this week that the European gas market was, however, now recovering back to normal conditions in Q4. "We expect a recovery of gas exports to Europe to traditional levels in Q4 and also throughout next year," Gazprom deputy finance head Alexey Finikov told analysts on a Q3 earnings call.
And Andrei Zotov, department head at
Gazprom Export
, said Russian gas would continue to be competitive in 2021, saying he did not expect a "surge" in LNG supplies to Europe next year. For 2021, Zotov said, Gazprom expected markets to recover "along the lines of Q3 and Q4."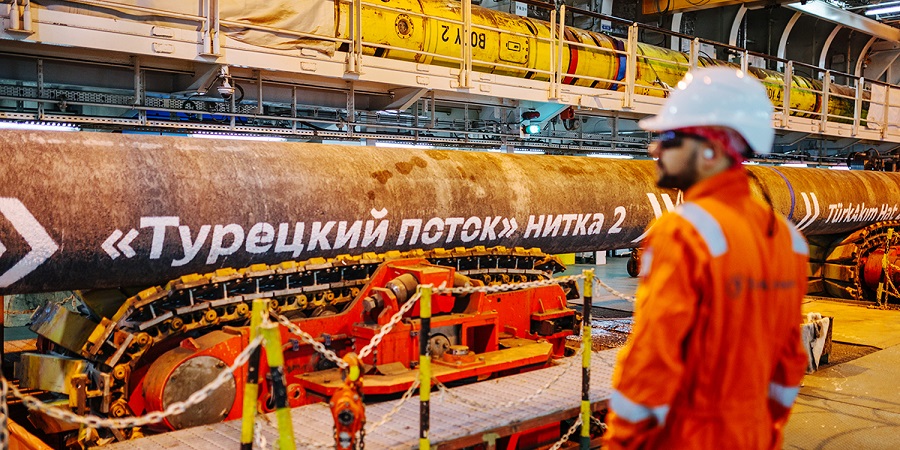 Turkish Stream rise
Russian supplies to Europe via Nord Stream continued to flow at 158 million cu m/d through November, totaling 4.74 Bcm last month. Deliveries in the Yamal-Europe corridor via Belarus into Poland dipped slightly to 3.05 Bcm in November from 3.08 Bcm in October.
The biggest shift in supplies in November was in the
Turkish Stream
pipeline, where flows ramped up to their highest level yet.
One of the 15.75 Bcm/year strings on TurkStream - which started up in January - is designed to bring Russian gas to the Turkish market directly, while the other 15.75 Bcm/year string flows gas out of Turkey into Bulgaria.
Both replace supplies previously sent via Ukraine on the TransBalkan pipeline.
Supplies via TurkStream into
Bulgaria
in November were 0.6 Bcm, or an average of 20 million cu m/d, easily the highest daily average of flows.
As well as serving the Bulgarian market, flows via TurkStream also reach Greece and North Macedonia.
It had been hoped that the further expansion of TurkStream through Bulgaria and Serbia into
Hungary
would be ready to flow gas from the start of 2021, but sources have said Serbia may be slightly behind with work on a compressor station, meaning first deliveries may only take place in the spring of next year.