Sofia, June 3 - Neftegaz.RU.
According to Emerging
Europe
, Bulgarian Prime Minister Boyko Borissov has reaffirmed his country's commitment to the Balkan Stream natural gas pipeline project, despite delays in construction. Borissov said on June 1 that he wants the pipeline – an extension of Russia's
Turkish Stream
project – ready by the end of the year.
When completed, the 474 km pipeline will deliver primarily Russian gas from Turkish Stream via Turkey to Bulgaria,
Serbia
and Hungary.
"Let's hope that coronavirus is gone and we can put the two months of delays behind us," Borissov told reporters after inspecting progress on the pipeline with Serbian President Aleksandar Vučić, the first foreign leader to visit Bulgaria after travel restrictions due to the Covid-19 pandemic were eased.
"This pipeline can
transport
both Russian and Azeri gas," he added. "This allows gas diversification not only for Bulgaria, but for Serbia and the region."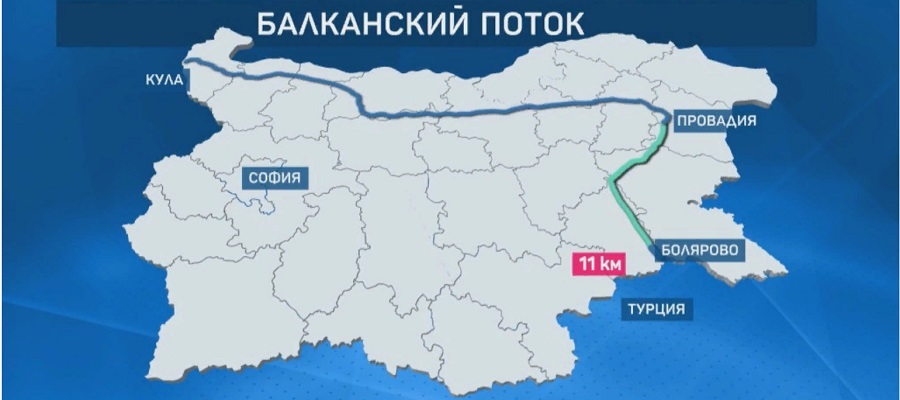 Bulgaria is almost wholly dependent on Russia for its roughly 3 billion cum in annual gas consumption, although it has in recent months started to reduce its dependence on Russian gas by importing LNG from the United States. Balkan Stream is expected to have a capacity of around 20 billion cu m of gas per year once it its fully operational.
Both Borissov and Vučić were present in Istanbul at the
inauguration
of Turkish Stream in January.