Moscow, April 27 - Neftegaz.RU.
A series of
coronavirus
outbreaks at Russian oil & gas assets is forcing companies to introduce quarantines and changes to shift patterns, raising the risk that the outbreaks could hit production, S&P Global Platts analysed.
So far, local authorities and companies have not reported any changes to output plans. They are combating risks by introducing mandatory self-isolation, changing shift patterns and reducing the number of employees on site to a minimum.
"My view is that Russian companies, and the government, will try to do everything in their power to maintain production at expected levels, even at the cost of increasing the number of shifts, bearing full medical expenses on behalf of those infected, offering extra pay due to heightened hazard," said George Voloshin, head of the Paris branch of Aperio Intelligence.
The energy ministry set up committees mid-March to limit the spread of the virus as well as monitor the situation and minimize the impact on energy companies. However, the number of cases reported at upstream projects, many of which are at isolated locations across the country, continues to increase.
Uvat outbreak
Earlier last week, consumer safety watchdog Rospotrebnadzor said that 14 workers at an oil field in the Uvat area of the Tyumen region in West Siberia tested positive for the virus.
A subsidiary of
Russia
's largest crude producer Rosneft confirmed that contract employees had tested positive for the virus at the West Epasskoye field, but said this has not affected operations. "All production processes at RN-Uvatneftegaz are being carried out as normal," the subsidiary said in a statement.
Quarantine was introduced at local villages, buildings disinfected, and all workers have undergone medical examinations.
As a result of the outbreak, Rospotrebnadzor ordered oil companies operating in the region to limit the number of workers to only those necessary for operations to continue, and introduce temporary leave for employees over 65, as well as self-isolation for workers for 14 days before shifts begin.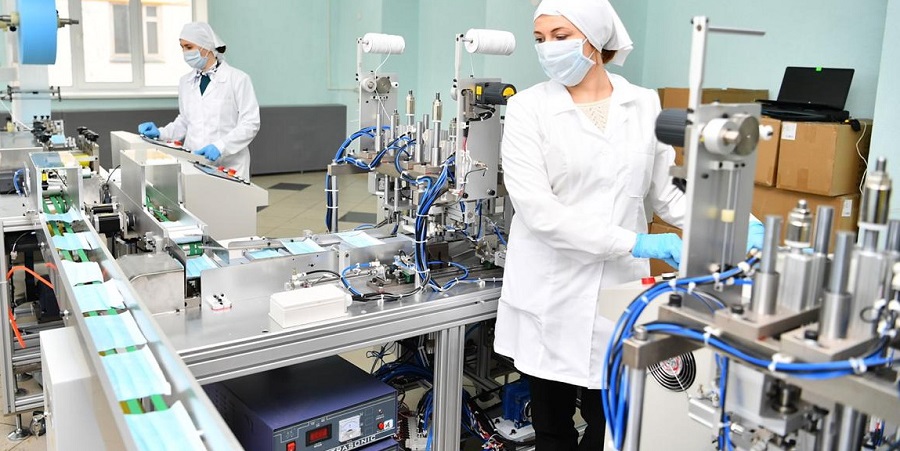 Similar measures have been introduced at production projects across the country. Other oil assets affected by outbreaks includes Gazprom Neft's Ety-Purovskoye field, in the Yamalo-Nenets autonomous region in West Siberia, where there have been 40 cases.
Local authorities have reported cases at the Priobskoye field in the Khanty-Mansiisk region of West Siberia.
Gazprom Neft
is developing the Southern part of the field, and Rosneft the Northern part.
Some other Russian oil producers have also reported cases and the introduction of quarantine. Lukoil has reported 27 cases across the company in Russia and abroad.
Tatneft
has introduced quarantine at some sites in Russia.
Gas impact
Gazprom has also reported several cases of coronavirus among workers at its projects. It introduced quarantine at its Bovanenkovo field after 20 employees came into contact with a patient with coronavirus. They have also suspended shift changes until at least mid-May. Several cases were also confirmed in the village of Pangody, close to its Medvezhye field.
The company also reported 23 cases and introduced quarantine at its Chayandinskoye oil and gas condensate field, which provides feedstock for the Power of Siberia pipeline to
China
.
The virus has also hit some oil- and gas-related construction in Russia. Velesstroy, a contractor building platforms for Novatek's Arctic LNG 2 project, has partially suspended operations to disinfect production areas, after 290 cases of coronavirus were reported there.