Ankara, July 23 - Neftegaz.RU.
Turkey issued a Navigational Telex (NAVTEX) on July 21, blocking the sea area southeast of the Greek island of Kastellorizo to carry out seismic surveys until 2 August.
NAVTEX is the acronym for navigational telex (navigational text messages). It is a device used on-board vessels to provide short range Maritime Safety Information in coastal waters.
The Greek Embassy in Ankara has filed a protest demarche with the Turkish Foreign Affairs Ministry. "We call on Turkey to immediately cease its illegal activities, which violate our sovereign rights and undermine peace and security in the
region
. The only path to stability in the region is respect for international legality."
Turkey rejected a claim by
Greece
accusing it of "illegal exploration" in the eastern Mediterranean. "Greece raised objections to the current survey activity and claimed that the survey area is within its own continental shelf," Turkish Foreign Ministry said.
Ankara issued a NAVTEX advisory that Turkish seismic survey vessel Oruc Reis would launch a new seismic survey in the region as part of its ongoing hydrocarbon exploration activities in the eastern Mediterranean, the spokesperson said in a written statement.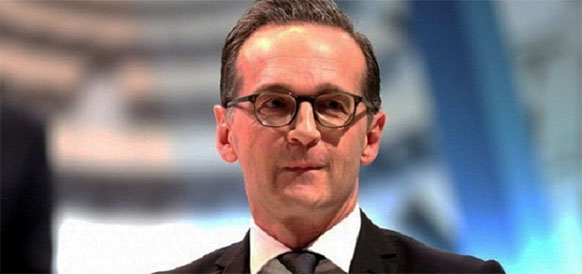 Speaking with German Foreign Affairs Minister Heiko Maas on July 21, Greek Prime Minister Kyriakos Mitsotakis said Turkey "adds yet another link on its chain of aggressive actions against Greece, Cyprus and the entire European Union."
"We have a clear stance of solidarity with Greece and Cyprus," said Maas and he underlined that it is up to
Turkey
to "end its provocative attitude towards Greece and enter into dialogue."