Moscow, January 26 - Neftegaz.RU.
The Russian pipe-laying ship
Fortuna
, owned by the Russian company KVT-RUS, begun preparatory works at the site in Danish waters, the Nord Stream 2 spokesman said.
Fortuna was located on Sunday about 28 km from the Danish island of Bornholm, as data from the Vessel Finder and Marine Traffic tracking services showed.
The US imposed
sanctions
on Fortuna and its owner last week, but the vessel restarted works regardless.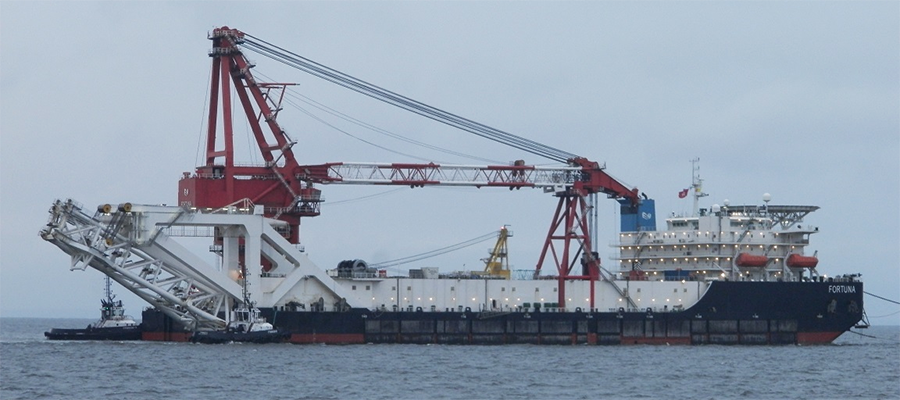 The spokesman for the development company noted:
The laybarge Fortuna has started works in the construction corridor in the Danish EEZ, ahead of the resumption of the Nord Stream 2 construction,
All works are performed in line with relevant permits.
The
gas pipeline
, which can reduce Gazprom's reliance on transit through
Ukraine
, is almost complete, with most of the remaining pipe-laying work to be done in the waters off Denmark.
According to Gazprom, 94 % of the pipeline has been completed.
On January 15, Danish authorities cleared Nord Stream to resume
construction
.
Work on the project resumed in German waters in December 2020 after being suspended for nearly a year because of the threat of US sanctions.
The project, designed to boost Russian gas supplies to Europe, has long been targeted by authorities US, which wants to sell its own sea-borne LNG to the European market and cut the region's reliance on energy supplies from Russia.
The construction of the Russian-German gas pipeline is strongly opposed by
Poland
, the Baltic States, and the USA.
The project is supported by
Germany
, Austria and several other EU Member States.