Washington, August 18 - Neftegaz.RU.
An EU delegation in Washington has officially opposed the US threat of additional sanctions against the Nord Stream 2 pipeline project last week, an EU spokesperson for foreign affairs and security confirmed on August 17.
This step marks a shift towards a more concerted EU stance, which could put more pressure on the US to find a compromise and water down its position. Before that, opposition to US sanctions had been sparse and coming mostly from
Germany
.
The
construction
of the Nord Stream pipeline has been put on hold due to US sanctions voted in December. The project remains 93% built. Once completed, it will double Russia's direct pipeline export capacity to the EU to 110 bcm/year.
This is roughly half of what Russia's state-owned gas producer Gazprom has been sending to Europe via various pipelines in the past two years and intends to keep sending until 2030. Gazprom has a monopoly on Russian export pipelines and the EU is Gazprom's main export market.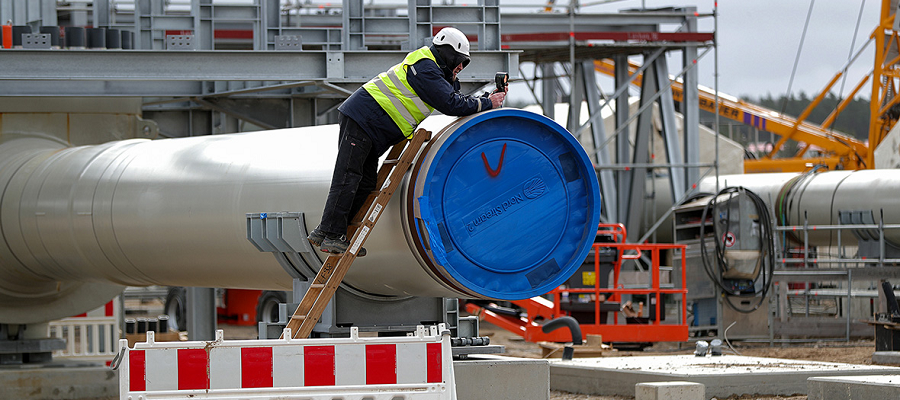 Outreach
The EU conducted outreach to the US administration, via
the EU
delegation in Washington, to follow up on the statement issued by EU high representative Josep Borrell of 17 July and reiterate its concerns at the growing use of sanctions, or the threat of sanctions, by the US against European companies and interests, according to the EU spokesperson.
It is possible that the five European companies providing half of the pipeline's €9.5bn financing may fall under
US sanctions
after the US state department withdrew a key cut-off date in its sanction legislation in July.
Besides this sanction legislation, in late July, the US Senate voted new sanctions with the aim to include these in the next US National Defence Authorisation Act (NDAA), a key piece of legislation that sets out the US annual budget. This is yet to be negotiated with the House of Representatives.
In their half-yearly results, two of the EU investors,
German Uniper
and
Austrian OMV
, expressed growing concerns regarding Washington's intensifying efforts to stop the pipeline from completion.
EU member states could join on the outreach on a voluntary basis, the spokesperson said. Other media reported that 24 out of the 27 member states joined the outreach.
Poland
has been a vocal opponent of Nord Stream 2 and was contacted by ICIS to confirm whether it joined the delegation's position. ICIS had not received a reply at the time of writing.