Moscow, August 12 - Neftegaz.RU.
Russian Foreign Minister Sergei Lavrov discussed current pressing political issues and the situation regarding the completion of the Nord Stream 2 gas pipeline with his German colleague Heiko Maas.
"It is always best to have a frank discussion when there is need for clarification. That is why I am travelling to Russia today for the first time since the start of the COVID‑19 pandemic", Maas noted.
The Nord Stream 2 gas project is more than 90 % built. It consists of 2 parallel lines running under the Baltic Sea, each 1,230 km in length. The US has imposed sanctions against the project, saying the pipeline will increase the European Union's already strong dependence on Russia energy.
Russia has retorted by saying that the real reason behind the threats is the U.S.' desire to impose its liquefied gas on Europe, which is more expensive than Russian pipeline gas.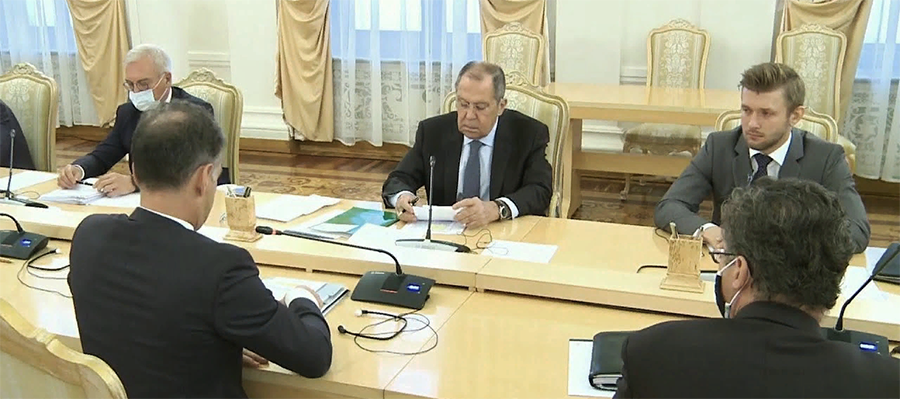 "We clearly see how Washington operates in the international arena, without shying away from any methods, which is proven by the situation around the Nord Stream 2," the Russian foreign minister Lavrov said.
It is Germany's "sovereign decision" where it will acquire its energy supplies, German Foreign Minister said. "No state has the right to dictate Europe's energy policy with threats, and that will not succeed".
"The participants in the Nord Stream 2 project, including Russia, Germany and others, are determined that this project should be completed, and as I understand it, there is reason to believe that this will be done in the very near future," Lavrov said.
To read the full story in
Russian
.