Ashgabat, February 19 - Neftegaz.RU.
Turkmen President Gurbanguly
Berdimuhamedov
hosted the Head of Russian LUKOIL Vagit Alekperov on February 18.
The parties mainly discussed cooperation in the Caspian region, a strategically important center with a huge economic, energy and transport and logistics potential.
During the meeting Berdimuhamedov and Alekperov also discussed LUKOIL´s intention to take part in the development of the joint
Turkmen-Azeri
project in the Caspian Sea.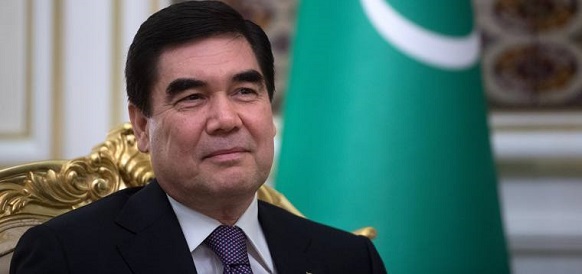 G.Berdimuhamedov stated:
We welcome Lukoil's intentions to participate in the development of the Dostluk field and are ready to consider specific investment offers for the implementation of this project
LUKOIL has strategic interests in
Turkmenistan
, which has the 4th-largest reserves of natural gas, nearly 10 % of the world's total.
The Russian company's express interest in further expanding partnership with Turkmenistan.

Today we are making every effort to mobilize the best personnel from all our projects in order to be ready for the implementation of such a unique project as Dostluk
I want to assure that our company will make every effort to timely and cost-effectively and environmentally safe implement the project aimed at increasing the economic potential of Turkmenistan
Dostluk
, which means «Friendship», is a new name of the field that is located on the border of Azeri and Turkmen sectors of the
Caspian
Sea.
Since the collapse of the Soviet Union, both countries have laid claim to the field, with Azerbaijan naming it Kapaz and Turkmenistan calling it Serdar.

Dostluk field was discovered by Soviet explorers in 1986.
The field is estimated to contain circa 60-70 million tons of oil, as well as significant reserves of natural gas.
In January 2021, after almost 30 years of dispute, Azerbaijan and Turkmenistan agreed to Dostluk's joint development.
Azerbaijan´s
Aliyev
and Turkmenistan´s Berdimukhamedov signed the long-awaited
agreement
on the mutual intention to jointly explore and develop the undersea field.
Hydrocarbon resources of the Dostluk field will be distributed between Azerbaijan 30% and Turkmenistan 70%.
LUKOIL
's desire to participate in this multimillion-dollar project is quite understandable.
Author:
Elena Alifirova