Islamabad, March 1 - Neftegaz.RU.
Pakistan State Oil Company (PSO) and
Qatar Petroleum
have signed a new 10-year LNG agreement, according to which, Qatar will provide 3 million tons of LNG to Pakistan.
Under the new agreement,
LNG
deliveries to Pakistan's receiving terminals will start from January 2022 and continue until the end of 2031.
The country will get 3 million tonnes of LNG per year, starting with average of 2 ships per month, which would be increased to 4 vessels in next 3 years.
The new LNG contract has a price renegotiation option after 4 years rather than 10 years that had been fixed in the earlier signed 15-year contract.
Pakistan´s Prime Minister Imran Khan, who witnessed the signing ceremony, stated:
The new contract will help save the country $300 million annually or nearly $3 billion in the next 10 years
The new agreement has been signed at around 31 % lower rate than the 2015 contract by the previous PML-N agreement.
It is the lowest publicly disclosed LNG contract in the world today
Under the new contract,
Pakistan
would pay around $316 million less compared to prior agreement saving around $3 billion in
LNG import
during the next 10 years.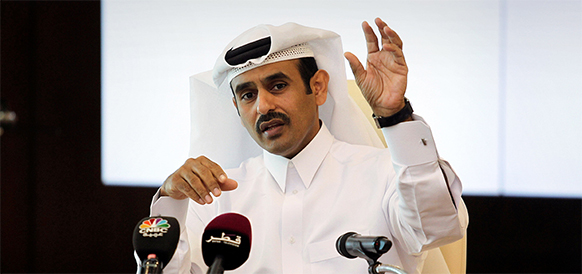 Qatar Petroleum CEO
Saad Sherida al-Kaabi
termed the LNG agreement a historic one for both the countries and noted:
We are delighted to enter into this new long-term agreement with PSO and to continue our contribution toward meeting Pakistan's increasing energy demands
With a well-established gas market and distribution system, Pakistan is a strategically important market for Qatar LNG
We are encouraged by Pakistan's exceptional growth and excellent economic potential as well as by the prospect of it being one of the world's fastest growing LNG markets
According to local media reports, demand for oil & gas in Pakistan has been recovering as economic activities inch towards normalcy.
The
country
, which started importing LNG in 2015, has 2 operational floating import terminals, both in Port Qasim near Karachi.
The International Islamic Trade Finance Corp. (ITFC) agreed to provide $1.1 billion in financing to Pakistani last week.

The cash will go to helping cover imports of «essential commodities such as
crude oil
, refined petroleum products, LNG and urea», it said.