Vienna, September 24 – Neftegaz.RU.
ROSATOM´s Director General
Alexey Likhachev
delivered a statement at the plenary session of the IAEA General Conference, which opened in Austria.
In his speech, he stressed that in the challenging times of the pandemic and the economic crisis it triggered, "nuclear power has yet again demonstrated its stability, environmental sustainability, safety and cost-effectiveness."

"In this situation the IAEA "has demonstrated that it is an efficient and highly demanded international
organization
. Building on its unique expertise, the Agency has promptly arranged supplies of the state-of-the-art coronavirus diagnostic equipment to the countries that needed it most. Russia has not stayed behind either and provided financial support to the
IAEA
", Likhachev noted.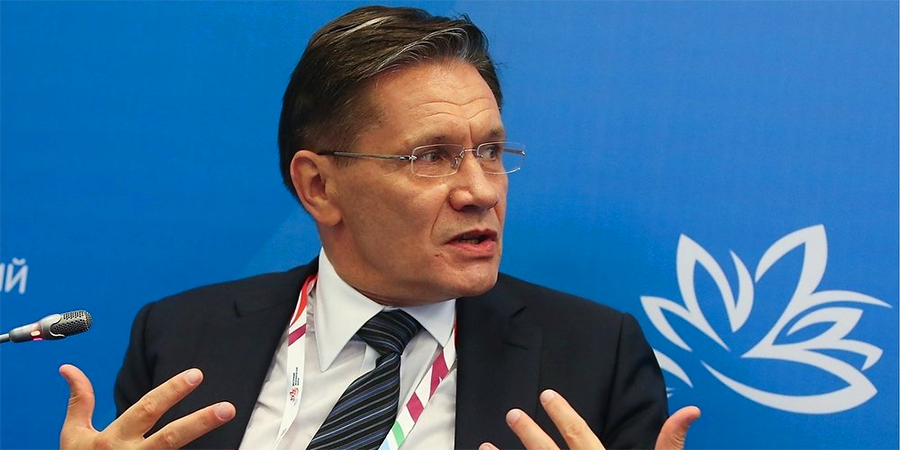 Alexey Likhachev said that the nuclear industry in Russia had also been faced with the
coronavirus
challenge.
"We have passed this test successfully: none of our construction sites have halted work in the course of the epidemic. Neither in our country, nor abroad. Power Unit 2 of Leningrad NPP-2 with the VVER-1200 reactor reached criticality in August. The construction of 2 power units at the site of
Kursk NPP
-2
with the innovative VVER-TOI design is also in progress. Using this opportunity, I congratulate our Belarusian partners on the commencement of the start-up stage of Ostrovets NPP that took place in August. This is the 1st NPP with VVER-1200 Generation 3+ reactor located outside of Russia," he said.
He also mentioned the commissioning of the world's 1st of a kind floating NPP with 2 smaller-capacity reactors that took place in May.
"The floating NPP
in Pevek
demonstrates unique opportunities of using floating power units in remote and hard-to-reach areas. The construction of smaller reactors could mark the start of a new era in the world nuclear industry in the coming years. In this context, I suggest conducting, under the auspices of the IAEA, an update of the existing international rules and regulations related to smaller nuclear power plants. The impact of smaller capacity generation was first explored in the framework of the International Project on Innovative Nuclear Reactors and Fuel Cycles - INPRO, which marks its 20th anniversary this year."
The head of ROSATOM also said that the current IAEA General Conference falls on the year of the
75th anniversar
y of the Russian nuclear industry.