Tashkent, June 25 - Neftegaz.RU.
Speaking at a webinar, Narmatov also confirmed that the
country
, which traditionally exports gas to Russia, had bought 1.5 bln m
3
of supplies from Russia's Gazprom during the 1
st
quarter,
NGW
analysed.
This policy shift comes 4 years after
president
Shavkat Mirziyoyev assumed power, announcing ambitious plans to expand oil and gas production.
The Central Asian state's gas reserves pale in comparison to those of neighbouring Kazakhstan and Russia, but are still considerable in their own right, estimated by BP at 1.2 trillion m3 proven.
Output comes to around 60 bln m
3
/yr.
Uzbekistan
supplies gas to both Russia and China, but is looking to bring exports to zero by 2025, as part of a push to use more gas at home for power generation and creating polymers and chemicals that can be used to create higher-value products.
With scarce supply of oil-based fuels, Uzbekistan has also developed one of the most extensive networks of
CNG
filling stations in the former Soviet Union, and in some regions more than 99% of vehicles run on CNG.
Uzbekistan still wants to expand domestic upstream
development
, but in a way that is cost effective, the minister stressed.
And the focus is now on maintaining rather than growing output. In the meantime, it will import as much gas as it needs to support economic growth.
He said:
If Gazprom is offering us a good price, we are buying from Gazprom
Uzbekistan would revaluate its resources to extract gas domestically in the most cost effective way.
We are moving away from a volume-based to a profit-based approach
Uzbekistan is planning an initial public offering at its national oil company Uzbekneftegaz, after which point the producer will be responsible for every dollar spent
Narmatov also pointed to Uzbekistan's strong potential for
solar
and
wind
energy, and also
hydrogen
.
The government expects to have around 3 GW of wind capacity up and running within 2 or 3 years, while a further 1 GW will come from solar plants.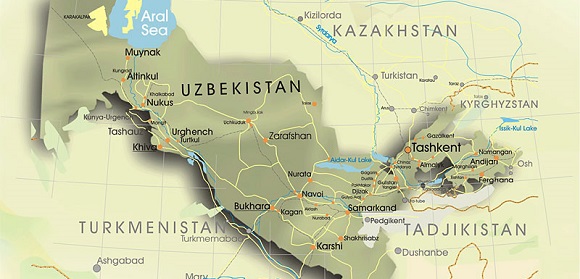 Investment climate
The Uzbek government has reached out to international
investors
to exploit its gas.
Here the country can learn from the examples set by neighbouring Kazakhstan and Russia, Louise Skyner, a partner at Dentons, commented at the webinar:
Russia and Kazakhstan have done a reasonably good job establishing petroleum regimes where you have a balance of investor and government interests
I think the challenge for Uzbekistan is both defining and implementing a framework that succeeds in achieving that balance of interests
Uzbekistan is currently drafting a new subsoil law, and has also introduced
risk-service contracts
(RSCs).
RSCs and potentially exploration licences are good models for Uzbekistan, and the government should offer them in competitive tenders, Skyner said.
Many of the larger international oil companies are shifting away from
hydrocarbons
in favour of cleaner energies, but Skyner said Uzbekistan could still attract smaller players to its
upstream
sector.
Asked what have been Uzbekistan's most effective reforms for attracting investment, Skyner said:
The central bank's decision in 2017 to unpeg the Uzbek som from the US dollar as critical
I think the challenge now for the Uzbek government, after attracting so much interest internationally, is to maintain the pace of reform It is also important that Uzbekistan follows through on its privatisation plans, completing some sales this year in an effective way that creates confidence