Minsk, June 18 – Neftegaz.RU.
The sum of interbudget transactions between Belarus and Russia to provide compensations in oil trade will be determined depending on results of the year 2020. The sum will be many dozens of millions of U.S. dollars,
BelTA
learned from Ambassador Extraordinary and Plenipotentiary of Russia to
Belarus
Dmitry Mezentsev.
The ambassador commented on the work on the agreement between Belarusian and Russian Finance Ministries on interbudget transactions in oil trade. The Russian state
budget
is supposed to compensate for some of the premiums involved in the sale of Russian oil to Belarus. According to Mezentsev, it will be possible to specify exactly how much aid the Belarusian energy industry is getting depending on results of the year when it will be clear how much oil Belarus has received.
He remarked that it will be easy to calculate the amount of money the Belarusian side is owed by multiplying the actual amount of
shipped
oil by the compensation the Russian side will allocate per tonne of crude oil. The Russian ambassador noted that reporters will get the most precise figures at the end of the year. The figures are expected to reach many dozens of millions of U.S. dollars.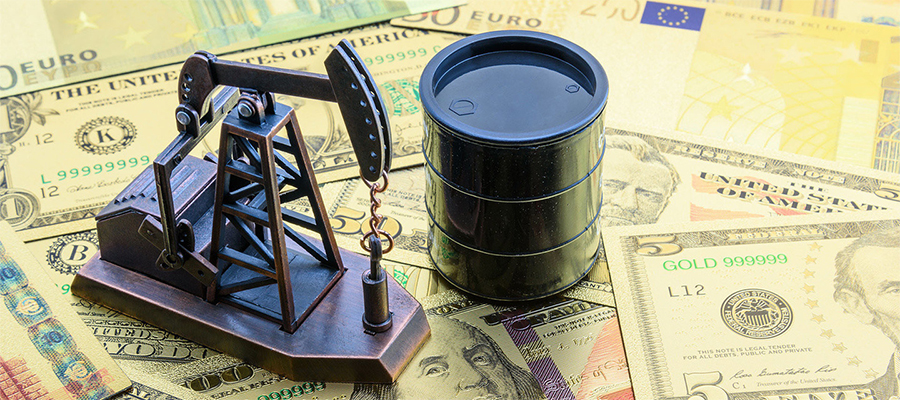 BelTA reported earlier that major Russian oil companies stopped shipping oil to Belarus on 1 January due to the absence of an agreement on prices. Belarus believed it was economically inadvisable to pay the same amounts of premiums to Russian companies. Major oil companies resumed deliveries in April.

An arrangement was made that Russian companies would
supply oil
to Belarus without premiums, some of the premiums will be compensated for by the Russian government using interbudget transactions. On 25 March representatives of the Belarusian Finance Ministry said they had started working on the procedure for interbudget transactions in oil trade.
Dmitry Mezentsev noted: "There is no doubt that such an arrangement will be stipulated by a written agreement, a supplementary protocol. It is another result of the special ally attitude of the Russian side towards the brotherly country of Belarus. These are serious steps in response to the request Minsk made in late 2019 – early 2020. It is a considerable sum." The ambassador reminded that oil shipment figures were agreed in autumn 2019. Belarus was expected to buy 18-24 million tonnes of Russian oil in 2020.
In early May BelTA quoted 1st Deputy Prime Minister of Belarus
Dmitry Krutoi
(he was appointed deputy head of the Belarus President Administration on 4 June) as saying that the agreement between the Belarusian Finance Ministry and the Russian one on interbudget transactions in oil trade is nearly ready. In his words, the implementation of the Belarusian-Russian arrangement that the Russian state budget will compensate the remaining part of the premiums on oil deliveries is in the final stage. "The agreement is nearly ready. I think the finance ministries are about to finalize it," Krutoi said back then.