Buenos Aires, March 23 - Neftegaz.RU.
State-run energy giant
YPF
plans to invest more than $1.5 billion to ramp up oil & gas production in the giant Vaca Muerta formation.
According to the EIA the Vaca Muerta holds almost
2
/
3
of
Argentina
's estimated 27 billion barrels of technically recoverable shale oil resources along with an impressive 308 trillion cubic feet of recoverable
natural gas
resources.
YPF´s Chairman Pablo González said:
YPF has come out to announce its big effort to all Argentines, an investment that will translate into an important increase in oil and gas production that is going to boost growth in our country
The aim is to boost shale oil output by 56% and unconventional gas output by 70% this year compared with 2020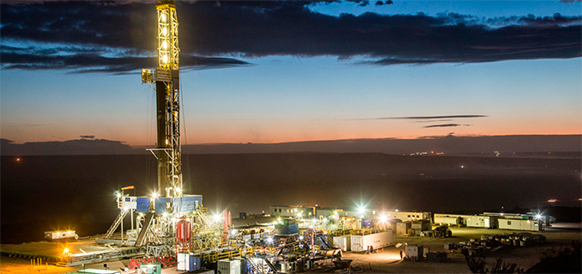 The relevance of Vaca Muerta is so significant that the development of only a small part of this formation could cover the country's energy deficit.
According to
Rystad
Energy oil production from the shale oil & natural gas play reached a record high of 124,000 barrels daily during December 2020.
Fracking in
Vaca Muerta
could be Argentina's ticket out of economic crisis.
But taking that route will make it much harder to cut emissions 19% from 2007 levels by the end of the decade.
Under the 2015
Paris Agreement
, every country must do as much as it can to cut emissions.
As global consensus grows over the need to prioritise fighting climate change, countries that are slow to embrace
renewables
risk being left behind.
Vaca Muerta is probably Argentina's quickest path to the export dollars it desperately needs to secure a brighter future.
And time is running out to tap its potential profits.