Moscow, June 30 - Neftegaz.RU.
Rosneft
reported on June 29 that the company is taking all necessary measures to prevent the occurrence of coronavirus infection at its administrative and production facilities, providing support to doctors and medical institutions.
Rosneft has created an integrated pandemic threat response system. Crisis centers for monitoring the dynamics of the infection spread operate at 284 Rosneft subsidiaries.
"As ever, my №1 priority is protecting the life and health of personnel and contractor organizations working in offices and at operations sites. We have developed and introduced several mandatory requirements aimed at minimization of risk of catching and spreading of new coronavirus infection," said Igor Sechin, CEO of Rosneft.
Rosneft office premises have ample supplies of personal protective equipment, purchased more than 3 million liters of disinfectants and over 500 000 liters ofantiseptics. Large-scale testing of employees for
COVID-19
is underway – more than 100 000
tests
have been made. More than 7 million items of personal protective equipment were purchased, incl. masks, respirators, goggles, gowns, gloves.
Rosneft introduced the epidemiological alert mode in 151 field camps, where 28.900 of the company's employees and 31.800 of contractors' employees are staying. Inter-shift intervals were increased in core operating subsidiaries from 30 up to 90 days 137 observation units were deployed to accommodate staff visiting the shift, as well as 302 isolators. In each of them, medical supervision and sanitary regime control are organized.
The company also takes care of its customers at gas stations. At all Rosneft´s gas stations in Moscow/Moscow Region, partially in St. Petersburg and Bashkiria, a contactless payment service for fuel was introduced without leaving the car through a mobile application. The sanitary regime is strictly observed, regular cleaning and disinfection of premises is in place. All staff are provided with personal protective equipment.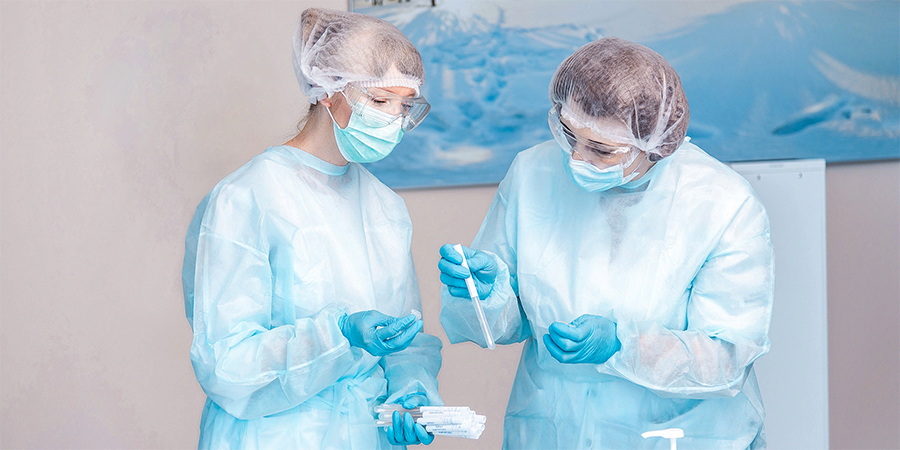 Rosneft manufactures products at its facilities designed to fight against
coronavirus
and sells them on the domestic market. Rosneft produces 2 types of products that are used as antiseptics components, ethyl alcohol and acetone (secondary antiseptic). Since the start of the pandemic, 19,600 tons of acetone and 1,800 tons of ethyl alcohol have been sold in Russia. The company's share in the acetone market is 66%, while its ethanol share is 12%.
The company's
refinery
in Germany (PCK Raffinerie) supported the request of the Brandenburg Government to provide support in combatting the coronavirus infection and produced 1,000 litres of disinfectant which was handed over to regional authorities for distribution at more than 60 enterprises and institutions. The refinery has also voluntarily supplied FFP2 masks for regional distribution.
Rosneft handed over 5,600 protective overalls to Ryazan medical institutions, helped to provide personal protective equipment to the health care workers of Khanty-Mansi Autonomous Area. Funds were allocated for purchasing stationary oxygen concentrators for resuscitation departments of Yakutia, as well as mobile medical computer tomography complexes for healthcare institutions in Krasnoyarsk.
In addition, the company granted fuel cards to medical centers in Moscow and St. Petersburg fighting the coronavirus infection, having provided doctors with motor fuel. Volunteer teams are being created from among young specialists and other indifferent employees who provide assistance to veterans, older people and representatives of risk groups who stay at home for self-isolation, delivering the required food and necessities.