Moscow, May 15 - Neftegaz.RU.
Rosneft announced today that the company´s net loss for the 1st quarter of 2020 was 156 billion RUB ($2.12 billion) compared with a net profit of 131 billion RUB for the 1st quarter of
2019
.
1Q 2020 revenues amounted to RUB 1,76 billion ($27.6 billion). 1Q 2020 EBITDA amounted to RUB 309 billion ($4.9 billion), a decrease of 36.7% in RUB terms compared with 4Q 2019. Capex were RUB 185 billion ($2.8 billion) in 1Q 2020, a decrease of 15.9% compared to 4Q 2019 The Russian oil producer also said its oil and gas production fell 2.5% Y/Y to 5.75 M boe/day.
Rosneft CEO
Igor Sechin
said in a statement that ""2020 may become a turning point for the global oil and gas industry. As a result of the global COVID-19 virus pandemic, demand for crude oil has experienced an unprecedented decline, which resulted in a significant drop of energy prices".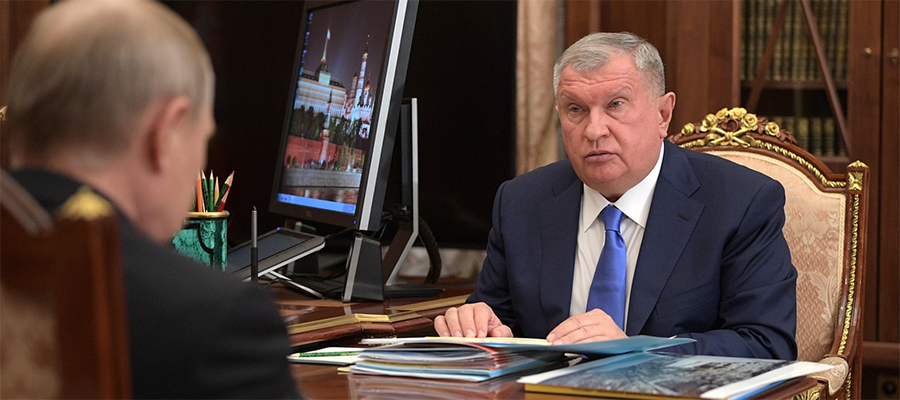 This week, during the
meeting
with President Vladimir Putin, Rosneft CEO Sechin said that the company plans to slash its investment program in 2020 by 21% to about 750 billion RUB ($10.2 billion). The investment program was about 950 billion RUB ($13 billion ) in 2019.
"A significant deterioration of the macroeconomic environment in which the company operates had a significant negative impact on our financial results". Sechin noted.
Hurt by the spread of the coronavirus and a weaker ruble, the company said it will cut capex, but its dividend policy remains unchanged and it is continuing with a share buyback programme.