Moscow, March 11 - Neftegaz.RU.
NorNickel
, the world's largest producer of palladium and nickel, paid a record fine of RUB 146 billion ($1.94 billion) in compensation for a huge fuel spill in the Arctic on May 29, 2020.
The company´s 2020 net profit fell by 39 % as a result of the provision.
Last year, an aging reservoir at one of the NorNickel's facilities collapsed and leaked 21,000 tonnes of diesel in the surrounding area, most of which seeped into the soil and nearby rivers for several days before local authorities responded to the
accident
.
Investigators believe the tank near Norilsk sank because of melting permafrost which weakened its supports.
The accident in Norilsk is the 2nd largest fuel spill in Russia's history, after the 94 000 ton
oil spill
that took place in the country's northern Komi Republic in 1994.
According to official data, the oil spill in Norilsk is the largest ever in the polar Arctic.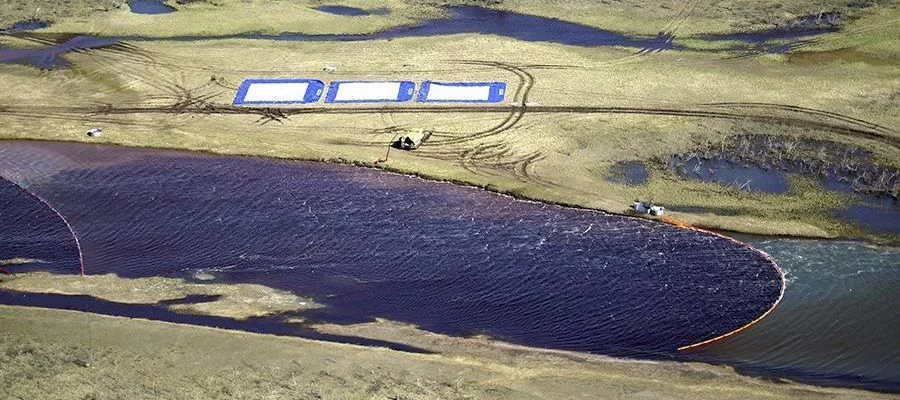 Vladimir Putin
in June 2020 approved a state of emergency and ordered the industrial giant to pay for the spill.
He was shocked to find out local authorities had only learned of the incident from social media 2 days after it happened.
Speaking at a government meeting on March 10, 2021, Putin praised the company for paying the fine:
I ask you to ensure that this (payment) is used primarily to improve the environmental situation in (the Arctic city of) Norilsk itself and the surrounding region in the medium and long term
We can note with satisfaction that the company is fulfilling its obligations
We hope it will continue to do so
Its the largest compensation paid for environmental damage in Russia's history.
One of the worst oil disasters in US history – the 1989 Exxon Valdez oil spill off Alaska, which cost Exxon Mobil more than $5 billion in punitive damages.
Since the oil spill, NorNickel has said it plans to boost its cooperation with Russian and foreign researchers focused on the
Arctic
ecology and permafrost zones to find solutions and improve the industrial safety in the region.