Tokyo, October 1 - Neftegaz.RU.
Japan will seriously consider participating in LNG reloading and storage
terminals
, incl. the one planned on the Kamchatka Peninsula in Russia's Far East, as part of its efforts to diversify its supply sources as well as help expand the Asian LNG market, a Japanese government official told S&P Global Platts Sept. 30.
The development comes as the Ministry of Economy, Trade and Industry has for the 1st time requested a budget to finance Japanese
companies
participating in LNG reloading and storage terminals abroad, the METI official said.
The finance will be provided as part of a state-owned Japan Oil, Gas and Metals National Corp scheme, under which Japanese companies can receive finance and equity investment should Jogmec deem its support would help national energy security.
Jogmec
was allowed to finance Japanese companies participating in LNG reloading and receiving terminals overseas, following an amendment to the Jogmec law that took effect June 12.
The budget for supporting Japanese companies' possible participation in LNG reloading and storage terminals is part of METI's requested budget of $648 million for its financial support via Jogmec for fiscal 2021-22 (April-March), up 21.2% from the 2020-21 budget, the official said.
METI's increased is 2021-22 budget request for the Jogmec financial scheme primarily aimed at supporting upstream exploration and asset acquisitions comes at a time when the ministry is pushing to acquire upstream assets while oil prices are low.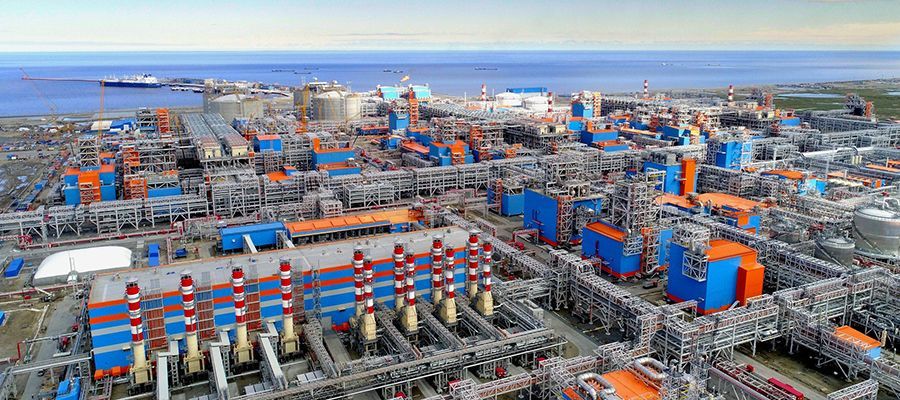 Kamchatka terminal
Japan's move to support possible participation into LNG reloading terminals comes as some Japanese companies are considering taking part in a planned terminal on the Kamchatka peninsula, the official said.
Russian LNG producer Novatek, which operates the Yamal LNG project, is developing a transshipment terminal on Kamchatka to facilitate the distribution of Russian LNG to Asian markets.
In September 2019,
Mitsui
O.S.K. Lines, state-owned Japan Bank for International Cooperation and Novatek signed a cooperation agreement for LNG Transshipment Projects on Kamchatka and in Murmansk, and on constructing floating storage units to transship LNG cargoes from ice-breaking LNG carriers to conventional LNG ships.
Russian supply
METI sees Russian LNG supply from the Arctic as not only helping to diversify Japan's supply sources but also potentially enhancing its energy security because it does not transit the Strait of Hormuz, the official said.
Japan imported 3.629 million mt of LNG from Russia over January-August or 7.5% of total imports, according to Ministry of Finance data. This made Russia the fourth largest supplier behind Qatar on 5.513 million mt.
Reloaded LNG cargoes from Kamchatka may also help support the growth of the Asian LNG market, a parallel policy move METI is pushing, he added.
The
NSR
from the Yamal LNG project is expected to be open for navigation to Asian markets for a few months every year when the ice melts and the Kamchatka terminal will be used as a similar logistical solution to Murmansk.
The Kamchatka hub is expected to lower marine transportation costs and shorten delivery times to the rest of Asia. Market participants have indicated that there are plans for a Kamchatka LNG hub and a pricing point for Russian LNG cargoes into Asia.
This year, Northeastern Asian countries such as Japan received their 1rst cargoes from the
Yamal LNG
project on Arc-7 ice-class LNG tankers, via the NSR, which opened up much earlier than in previous years, further expanding Asian markets for Russian LNG supply.
METI budget
A part of METI's requested budget will be spent on the
Arctic LNG
2 project, which is also being developed by Novatek, the official said.
Arctic LNG 2 will have three trains, with an LNG capacity of 6.6 million mt/year each, and around 1.6 million mt/year of gas condensate, totaling LNG capacity of 19.8 million mt/year.
METI's fiscal 2021-22 budget request has also included a 9.8% increase to Yen 5.8 billion for a scheme formally known as "Joint Crude Storage by Producing Countries."
METI intends to increase the number of oil producers for the scheme, along with Saudi Arabia and Abu Dhabi, storing their oil in Japan for commercial purposes in exchange for prioritizing supply to Japan in the event of an emergency.