Ashgabat, February 8 - Neftegaz.RU.
Foreign Ministry of Turkmenistan hosted on February 6, 2021 a meeting between the Turkmen leadership and the delegation of Taliban* from
Afghanistan
, headed by the leader Molla Abdul Ghani Baradar.
Taliban expressed full support for the implementation of the Turkmenistan-Afghanistan-Pakistan-India gas pipeline (
TAPI
), as the website of the Foreign Ministry of Turkmenistan announced.
It was especially noted that
Turkmenistan
has been providing significant support to the Afghan people for many years, primarily in such strategically important areas as energy, transport and communications (high-voltage power transmission lines, fiber-optic communication lines along the TAPI route, as well as railways connecting Turkmenistan with Afghanistan.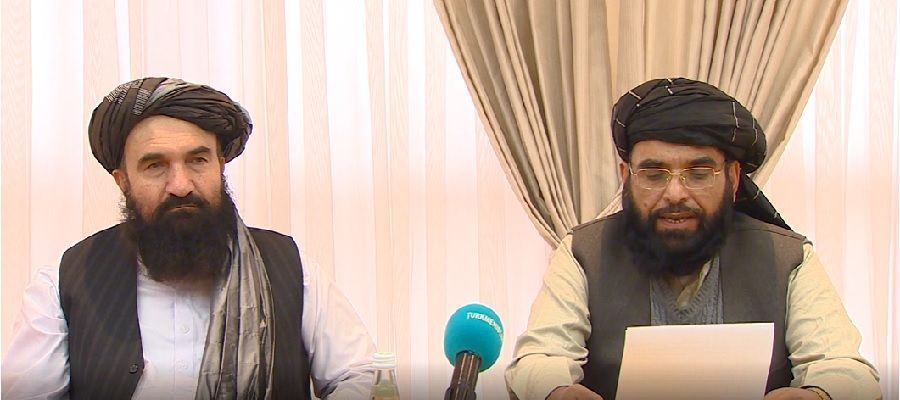 Mohammad Shahin, a member of the Negotiating Group of Islamic Emirate of Afghanistan said at press conference:
No doubt that the early start of construction of projects such as TAPI, TAP and railways from Turkmenistan to Afghanistan will contribute to the achievement of prosperity and economic development in Afghanistan
While we are fighting for the independence of our country, we are trying to contribute to the development of our country, ensuring the protection of all national projects in the country
As the Islamic Emirate of Afghanistan, we declare our full support for the implementation of TAPI and other development projects in Afghanistan
The total length of the planned TAPI gas
pipeline
is approximately 1814 km.
Its annual capacity is designed to supply up to 33 billion m3 of
natural gas
along the route from
Galkynysh
field, to Fazilka near the border with Pakistan in northern India.
India and Pakistan are each expected to buy around 14 billion m3 and the remaining 5 billion will be going to Afghanistan.
*The Taliban is a terrorist organization banned in Russi