Brussels, January 29 - Neftegaz.RU.
The European Commission has approved €2.9 billion ($3.5 billion) of
public
investment in a research project for batteries.
12 Member States (Austria, Belgium, Croatia, Finland, France, Germany, Greece, Italy, Poland, Slovakia, Spain and Sweden) will provide public funding expected to unlock an additional €9 billion in private investments. This brings the total investments in the project to almost €12 billion.
The so-called European Battery Alliance (EBA) was launched in October 2017 by EU Commission Vice President Maros Sefcovic. The purpose is to ensure that all Europeans benefit from
cleaner
vehicles and more
sustainable
technological solutions.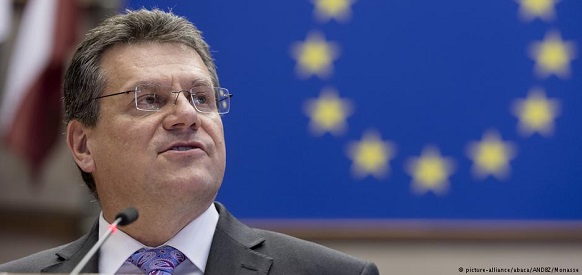 Maros
Sefcovic
, said:
Thanks to its focus on a next generation of batteries, this strong pan-European project will help revolutionise the battery market
It will also boost our strategic autonomy in a sector vital for Europe's green transition and long-term resilience
Some 3 years ago, the EU battery industry was hardly on the map. Today, Europe is a global battery hotspot
By 2025, our actions under the European Battery Alliance will result in an industry robust to power at least 6 million electric cars each year
The project will involve 42 direct participants, including small and medium-sized enterprises, universities and start-ups. The overall project is expected to be completed by 2028.
Europe's battery drive, especially for electric
vehicles
, is part of the plan to make the EU carbon neutral by 2050. European governments last year approved a roadmap to turn the European Investment Bank into a "climate bank" with a €1 trillion
investment
package to be spent by 2030.