Ankara, October 19 - Neftegaz.RU.
The Sakarya gas field,
discovered
in August, was initially estimated to contain 320 billion cubic meters. Turkish President Recep Tayyip Erdogan has raised the estimated reserves in a gas field off its Black Sea coast to 405 billion m3 after finding an additional 85 billion m3.
Turkey
's president boarded the drillship Fatih on Saturday, where he officially announced details of the new discovery of natural gas reserves.
Erdogan said that the discovery was a "morale booster" and would "significantly
reduce
Turkey's reliance on foreign resources." Gas from the field could be pumping into Turkish homes by 2023, he noted.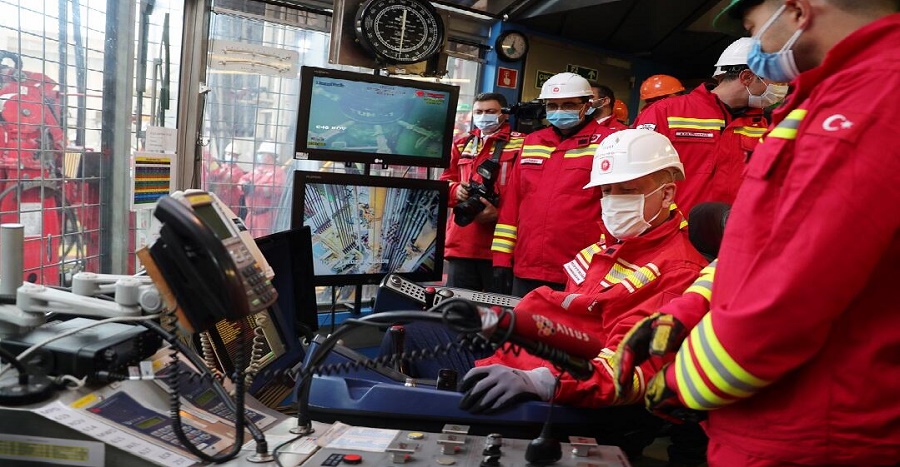 Ankara has said that the Black Sea find will not however deter it from exploring in the eastern Mediterranean, despite accusations from neighboring Greece that its longtime rival is violating maritime borders.
Erdogan promised to push ahead with energy exploration. "We will continue our search for hydrocarbon resources in the Black Sea and the Mediterranean," he said.
Ankara expects gas suppliers to offer more competitive pricing and
flexibility
if they want to renew long-term contracts totalling 16 billion m3 a year.
More than a quarter of Turkey's long-term gas contracts expire next year, including imports via pipeline from Russia's Gazprom and Azerbaijan's SOCAR and a LNG deal with Nigeria.