Moscow, July 3 – Neftegaz.RU.
Belarus is dissatisfied with Russia's failure to implement the agreements on gas, including on
gas prices
, Belarusian Ambassador to Russia Vladimir Semashko said during an online press briefing in the run-up to Belarus' Independence Day,
BelTA
has learned.
The ambassador recalled that in November 2011 the parties signed a package of
intergovernmental
agreements, which together with the sale of the remaining 50% stake in Beltransgaz, addressed the issues of gas pricing and transit. "We signed the documents with the aim to get the same or nearly the same gas prices as in Russia," he said.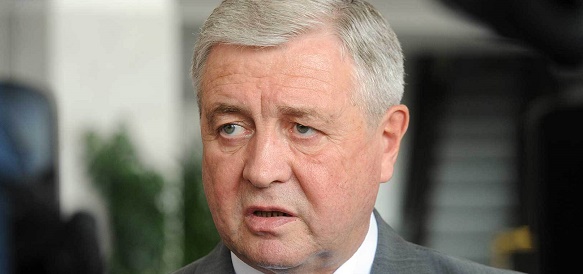 Vladimir Semashko noted that the price of gas on the border of Belarus and Russia is twice as high as the gas price paid by Smolensk Oblast of Russia.
"We state that Gazprom has not fulfilled the protocol which we signed on 13 April 2017. It clearly stated that in order to move to
comparable
prices, we were supposed to develop a pricing methodology in the U.S. by the end of 2018, in fact, the methodology of developing the common market," the diplomat said. "By 1 July 2019 we should have drawn up and signed the agreement on gas pricing as from 1 January 2020 and then the agreement for an indefinite term. We repeatedly offered different methods, but, unfortunately, this agreement did not happen."
"I will say frankly we are not satisfied with the price and the non-compliance of our counterparts with the agreement," Vladimir Semashko said. "But we see that there is understanding, and we believe that the task [on leveling the gas prices] that we set in 2017 will be fulfilled by 1 January 2022."
The ambassador also noted that Belarus currently imports about 20 billion m3 of gas per year. With the launch of the Belarusian nuclear
power plant
, the gas consumption in the country is projected to decrease by 5-5.5 billion m3 annually.