Berlin, March 23 - Neftegaz.RU.
In 2019, Rosneft Deutschland, a subsidiary of Rosneft in Germany,
increased sales
of polymer-modified bitumen (PMB) Alfabit by 37.5% year-on-year. Alfabit is high-tech material, the distinctive features of which are high elasticity and wear resistance.
Rosneft Deutschland began supplying Alfabit to German consumers in 2018, shortly after the start of sales and marketing of bitumen in the country. The company also established a supply chain for PMB in Germany using feedstock from the PCK,
Bayernoil
, and MiRO refineries.
In 2019, Rosneft Deutschland supplied Alfabit PMB and other bituminous products to KUTTER GmbH. KG for the construction of an extended runway at the Memmingen Airport in Bavaria. The products were used to lay about 57 000 tonnes of asphalt in 165 000 sq. m. of the airport. Due to well-placed shipping terminals and the flexibility of the logistics system, Rosneft Deutschland was able to supply bitumen in a short time.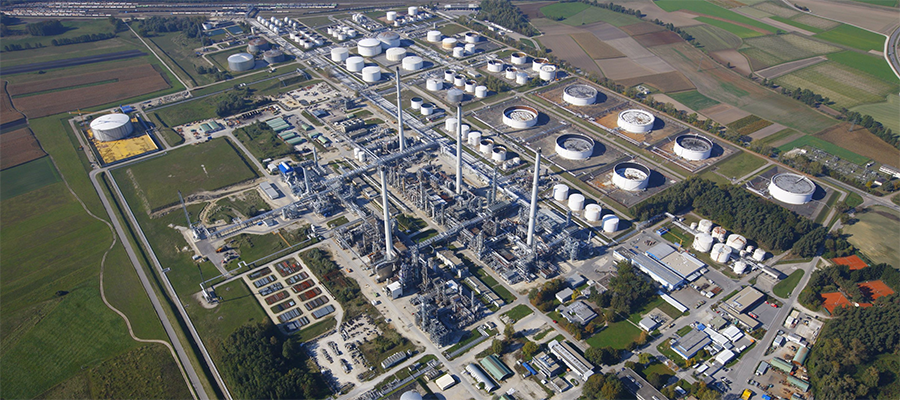 During the last year the customer base of the German company grew by 30%. Bitumen products were supplied to Poland, Austria, Czech Republic, Switzerland, France, and other countries.
In February 2020, the company also took part in Deutsche Asphalttage – a major German exhibition and congress held by bitumen and road pavement producers in Berchtesgaden, Bavaria. Rosneft
Deutschland
presented its range of Bitumen products, specifically Rosneft's proprietary polymer-modified bitumen (PMB) Alfabit as well as held meetings with its customers and partners.
Rosneft is the 3rd-largest refiner on the German market with a total throughput performance of about 12.8 mtpa, which amounts to more than 12% of the overall refining capacity of
Germany
. The average refining conversion ratio of the company's facilities in the country is 93%, and the Nelson average complexity index is 9.1.