Budapest. December 3 - Neftegaz.RU.
During the working visit to Hungary on December 3, 2020,
ROSATOM
´s Director General Alexey Likhachev met with Hungary's Prime Minister Viktor Orban.
During the meeting the parties assessed the progress that has been made in the Paks II project. They agreed that the project is progressing according to plan. A number of major milestones were achieved last year in preparation of the 2 new NPP units.
They emphasised the submission on June 30 of the application for a nuclear building permit to the Hungarian Atomic Energy Authority (HAEA), along with the issuance by the Hungarian Energy and Public Utility Regulatory Authority (HEPURA) of the so-called electricity facility building permit, on November 19.
It was noted during the meeting that building permits were issued by the HAEA for a number of buildings of the construction and erection base whose construction has already got under way.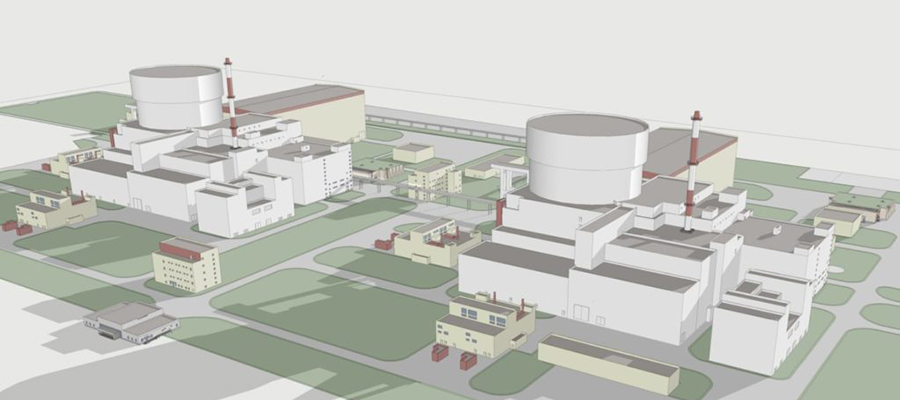 The parties discussed tasks scheduled to be started in the near future, including the additional facilities of construction and erection base, earthworks, the construction of slurry walls, soil consolidation and the working pit. These activities can be launched in the 1st half of 2021.
It was announced at the meeting that
the nuclear
building permit is expected to be issued by the HAEA in the autumn of 2021, on the basis of which construction of the new blocks can be started.
Alexey Likhachev also informed Viktor Orban about other projects of the concern, to be implemented in cooperation with Hungarian partners, including the one aiming at providing the
Paks NPP
with nuclear fuel, the activities of the joint venture between ROSATOM and MVM company to provide servicing services and deliver equipment, as well as in nuclear medicine along with activities planned to carry out in other areas.