Kursk, February 6 - Neftegaz.RU.
Within the scope of EPC contract for El Dabaa NPP construction in Egypt specialists of Kursk Branch of ASE EC provided to the Nuclear Power Plants Authority (NPPA) representatives information on Russian practice of the construction supervision during construction of
Kursk NPP
-2.
Amongst other things, as part of the first stage of training Egyptian specialists learned about the acceptance procedure arrangement and performance of inspections of all types of construction and erection works (CEW), basic functional tasks, work schedule, as well as deadlines, stages, scopes, archiving and storage of documentation generated upon the results of acceptance procedures.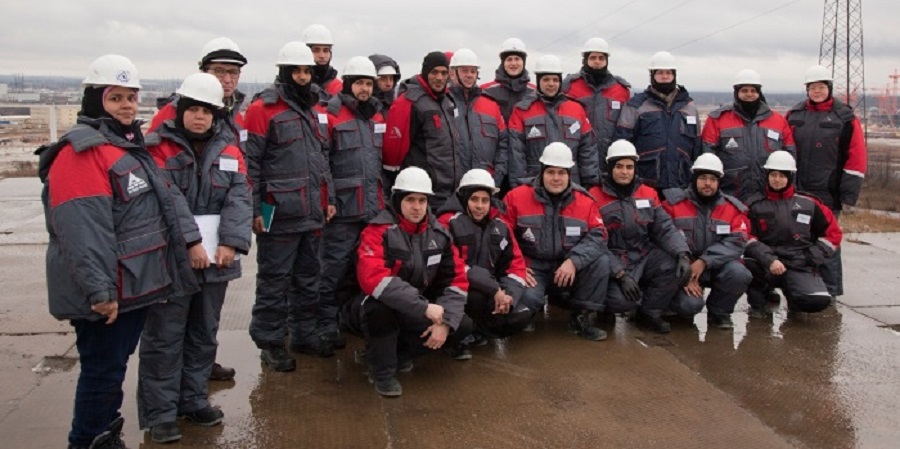 Fatkhi Mahmoud Omar Abdu, head of Egyptian delegation, Head of Administration of the Chairman of the Board of Directors of NPPA, pointed out, "Received training made a very good impression on us, and I am sure that other training courses will be just as effective. The obtained knowledge is required in our work during construction of El Dabaa, the first NPP in Egypt."
Such training courses are important not only for the Egyptian party. According to Oleg Yakovlev, Deputy Director for CEW of ASE Branch in
Egypt
, the more time we spend together, the more we discuss various construction stages, the better we understand each other and all the construction technology aspects.
In the nearest future employees of
ROSATOM
Engineering Division will continue to share with Egyptian colleagues their experience in other areas of activity required for NPP construction.