Moscow, February 2 - Neftegaz.RU.
Russian gas producer NOVATEK and Italy´s Nuovo Pignone, part of the
Baker Hughes
company, signed a Cooperation Agreement aimed at reducing carbon dioxide (
CO2
) emissions.
Leonid Mikhelson, NOVATEK's Chairman of the Management Board said:
Baker Hughes is one of the main equipment suppliers to our Yamal LNG and Arctic LNG 2 projects
We are expanding our cooperation with them to develop efficient and economically viable solutions to mitigate the impact of climate change on our projects – one of the essential topics for NOVATEK and the entire oil and gas industry
Hydrogen technologies have great prospects to reduce the level of global greenhouse gas emissions, and further work is required to develop and adapt these technologies for operations in Arctic climatic conditions
According to the MOU, the parties intend to cooperate in developing electrical and gas turbine solutions for natural gas and
LNG
production, as well as solutions for reducing CO
2
emissions.
Lorenzo
Simonelli
, CEO of Baker Hughes said:
We are working with NOVATEK to introduce the 1st solution for decarbonizing the core of the LNG production – the turbines driving the liquefaction process
The combination of our world-class expertise in LNG engineering and deep experience with hydrogen compression technology positions us to further lead in reducing emissions from LNG operations and further support the energy transition
As part of the Agreement, NOVATEK and Nuovo Pignone will commence implementing a project to convert gas turbines to hydrogen-based fuel gas mix.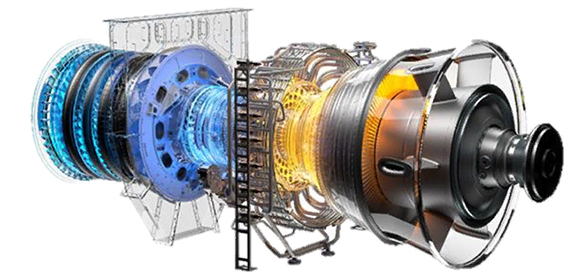 In 2019 Novatek and Nuovo Pignone signed an agreement on turbo machinery
equipment
.
The agreement provided for the supply of gas turbine compressors and gas turbine generators for 3 liquefaction trains for the
Arctic LNG 2
project.
NOVATEK stated that for its project, it requires the unique turbo machinery to produce 6.6 million tonnes of LNG per annum.
Also, due to its cooperation with Nuovo Pignone, the firm could create opportunities for localising the production of related equipment in Russia.