Ashgabat, December 1 - Neftegaz.RU.
Cooperation of the Turkmen State Concern Turkmennebit with the
Russian
company Tatneft aimed at increasing the flow rate of oil wells will be extended for another 8 years.
During a government meeting, Vice-Chairman of the Cabinet of Ministers Myratgeldi Meredov presented to the head of state a draft Resolution "On the conclusion of an additional agreement on the provision of services to increase the flow rate of oil wells in the Goturdepe oil and gas field."
President Gurbanguly Berdimuhamedov signed a relevant Resolution, according to which Turkmennebit is allowed to conclude an additional agreement to the contract with Tatneft of the Republic of Tatarstan on the
performance
of services to increase the flow rate of oil wells in the oil and gas field Goturdepe, providing for an extension of the contract. 8 years.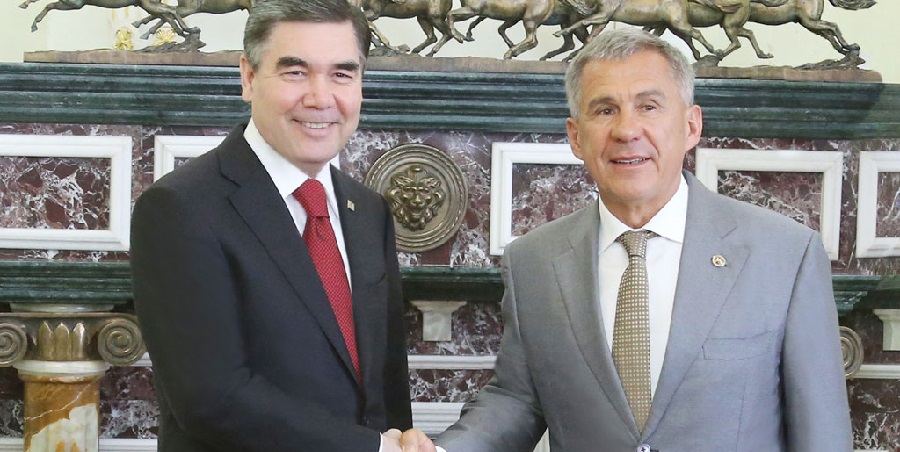 Since 2010, Turkmennebit has been successfully cooperating with
Tatneft
under the concluded contract for the provision of services for workover of wells and enhanced oil recovery at the Goturdepe field.
Thanks to effective geological and technical measures, oil production was restored at 128 wells, mainly from idle stocks and stocks awaiting physical liquidation. The company has invested over US $32 million in this project.
In December 2018, the partners signed a new agreement to overhaul 88 wells. Within its framework, the Tatneft branch in Balkanabat produced an additional recruitment of Turkmen specialists and formed 12 teams. Currently, 48 underground wells have already been commissioned. Investments in the project amounted to about US $30 million.
Representatives of the oil & gas complex of Turkmenistan have repeatedly visited the production facilities of Tatneft in
Almetyevsk
and Nizhnekamsk to get acquainted with the organization of production activities, the introduction of advanced technologies and modern scientific and technical developments in the oil and gas sector.