Turkmenbashi, April 13 - Neftegaz.RU.
Malaysia's Petronas launched the GDDP-A (Garagol Deniz Drilling Platform) oil
drilling
platform in the Turkmen sector of the Caspian Sea.
CEO of Petronas Carigali (Turkmenistan) Sdn Bhd Ruslan bin Abdul Ghani via video link thanked
Turkmengas
, ILK Insaat Taahut San. Ve Tic. A.S., that was involved in the technical execution of the project as a contractor, and everyone who was involved in the extensive work on the construction of this drilling platform.
He said:
We expect the 1st oil from the Garagol-Deniz West field with a planned production rate of 6,700 barrels per day.
It will be processed at a gas treatment plant and an onshore gas terminal and then exported
After the completion of launching, the structure weighing 3 919 tons went to the Garagol-Deniz West oil field, located 75 km from the coast.
The top of the GDDP-A platform will be bonded to a substructure that has already been erected offshore above the
oil
well.
After that, the entire structure will become a full-fledged drilling platform for oil production.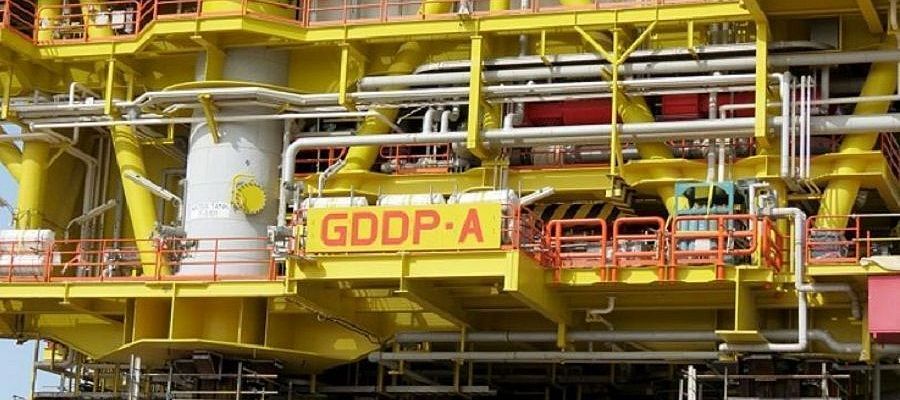 The GDDP-A is assembled in the Marine Steel Structures Assembly Workshop built by Petronas on the Caspian coast north of the city of
Turkmenbashi
.
This is the 4
th
drilling platform manufactured here.
Work on GDDP-A began in 2013, and the design and construction of the platform took almost 8 years.
The drilling platform is connected to the shore by a 14-inch pipeline.
It will pump the produced crude oil and then go to the Gas Treatment Plant & the Onshore Gas Terminal (GTP and OGT).
Associated gas
will be sent to a special gas pipeline, where it will be partially used to generate electricity.
In the opposite direction (from the shore to the platform), monoethylene glycol will be injected, which, mixing with the crude oil, will not allow it to thicken on the way from the well to the GTP and OGT.
The GDDP-A is equipped with state-of-the-art technology and is designed for fully autonomous operation, i.e. does not need a permanently present and residing working staff on the platform, unlike other similar oil-producing structures.
The 1
st
oil from the GDDP-A drilling platform is planned to be obtained in August 2021.
The planned production capacity of the platform is 10 000 barrels per day.