Ashgabat, September 18 - Neftegaz.RU.
The President of Turkmenistan Gurbanguly
Berdimuhamedov
signed a decree allowing the Turkmenbashi complex of oil refineries, at its own expense, to conclude a contract with Helensville Group Limited (PRC) for the purchase of pumping equipment and spare parts for various pumps necessary for production.
The draft of this resolution was presented to the head of state by Vice-Chairman of the Cabinet of Ministers Myratgeldi Meredov at a government meeting held last Friday via digital video communication.
According to the document, it is planned to purchase pumping equipment and spare parts for technological facilities of the TCOR. Among them are installations for the production of high-octane gasoline and its components, lubricating oils, as well as
bitumen
from the Seyidinsky oil refinery.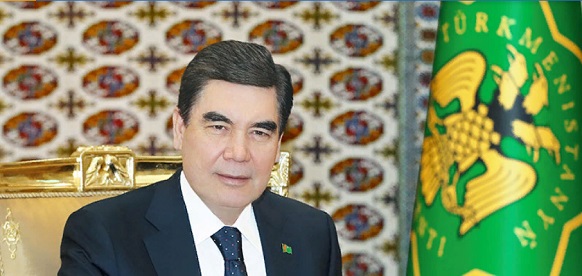 By signing the decree, Berdimuhamedov pointed out the importance of widespread use of innovative technologies in the fuel and energy complex, expanding mutually beneficial international cooperation with leading oil and gas companies, and attracting foreign investment.
The Turkmenbashi Complex of Oil Refineries produces unleaded motor gasoline, aviation and technical kerosene, lubricating oil, liquefied natural gas, construction and road bitumen and other petrochemical products, which are the basis of the export potential of
Turkmenistan
.
American Westport Trading Europe (WTL) is currently
accelerating
engineering, procurement, and construction (EPC) activities on a €120-million project to add a 900,000-tonnes/year (tpy) delayed coking unit (DCU) and 500,000-tpy solvent deasphalting unit (SDA) at the Turkmenbashi refinery.