Analysts said that clashes between Armenia and Azerbaijan, over the Nagorno-Karabakh region, have not yet affected energy supplies from the region, but may hamper oil and gas exports, if the conflict worsens.
Oil and gas-rich Azerbaijan is particularly exposed to any potential disruption to energy exports, although supplies abroad are not close to Nagorno Karabakh.
Major oil giant BP said the business operations at its projects in Azerbaijan were continuing as usual.
Ibrahim Akhmedov, a spokesman for SOCAR, told Reuters that the country's oil and gas infrastructure was operating normally and that its exports were being carried out as usual.
Armenia
has the Metsamor nuclear power plant, and it is in a precarious position because it is at risk of earthquakes. Last July, Yerevan warned of security risks in the region. In a July-statement that reflected the potential for the conflict's escalation, Azerbaijan warned it could strike Armenia's nuclear power plant if the Armenian forces launched an attack on a strategic water reservoir in Azerbaijan.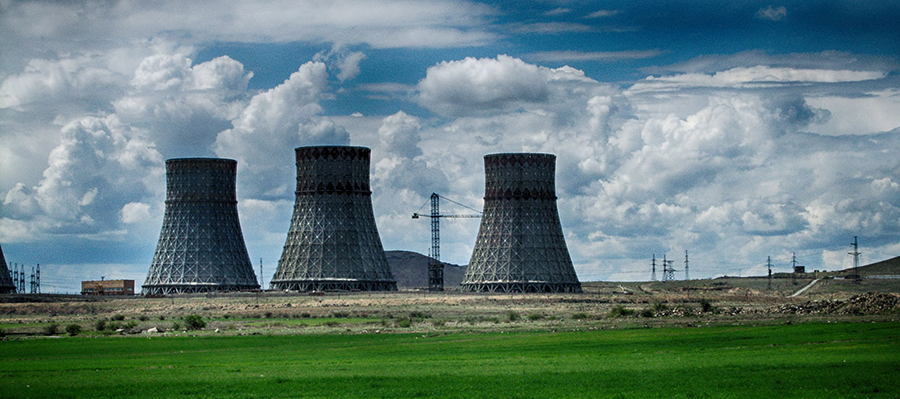 "The Armenian side mustn't forget that the state-of-the-art missile systems our army has are capable of launching a precision strike on the Metsamor nuclear power plant, and that would be a huge tragedy for Armenia," Azerbaijani Defense Ministry spokesman Vagif Dargyakhly said in a statement.
"The design of our VVR-type reactors is rather old. For instance, they do not have concrete containment domes to contain possible explosion debris," a national expert on energy at the United Nations Development Programme Ara Marjanyan explained BBC, but added that the reactor withstood the devastating Spitak earthquake and claims it is among one of the 1st nuclear plants in the world "to pass post-Fukushima stress tests."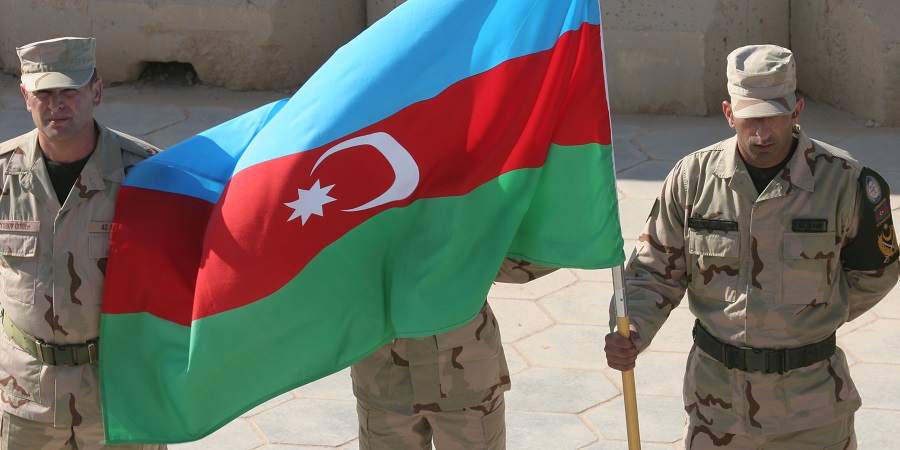 Oil
Azerbaijan's main route for oil exports is the Baku-Tbilisi-Ceyhan pipeline in Turkey, which carries about 80% of its oil exports, and passes through
Georgia
and from there to the Turkish coast on the Mediterranean, with a capacity of 1.2 million barrels per day, or more than 1% of supplies. Turkey, which has close ties with Azerbaijan, has voiced strong support to Baku in the conflict.
Currently, it exports more than half a million barrels of oil per day. Azerbaijan also exports oil through Russia through the Baku-Novorossiysk pipeline, via Georgia by trains, and also via the Baku-Supsa pipeline.
OilX Consulting said in a comment: "The Nagorno Karabakh conflict raised the concern of the international community, in part because it threatens stability, in an area that forms a corridor for major pipelines that transport oil and gas to world markets."
Gas
Azerbaijan has plans to increase natural gas exports to Europe, and BP is leading an international consortium to develop the
Shah Deniz
field in Azerbaijan, which is expected to send its first shipments to Europe later this year.
The production capacity of the Shah Deniz 1 field, which has been pumping gas since 2006, is 8 billion cubic meters, and the production of the Shah Deniz 2 field is expected to reach 16 billion cubic meters annually, of which 10 billion cubic meters are allocated to Europe, and 6 billion to
Turkey
.
And credit ratings agency Standard & Poor's said it considered the conflict to be in a "slow flare-up" without threatening energy supplies for the time being.
"We will follow up the repercussions on countries' financial conditions, energy flows and corporate liquidity in the event that the conflict worsens further, "she added.