The field is located onshore in Saudi Arabia. The Ghawar Field was discovered in 1948, production began in 1951 and reached a peak of 5.7 million barrels per day in 1981.
Ghawar is a large north-trending anticlinal structure, some 250 km long and 30 km wide. The Ghawar field currently holds more than a quarter of Saudi Arabia's total proven oil reserves and accounts for about half of the country's oil output.
The field is entirely owned and operated by Saudi Aramco, Saudi's Nationalised Oil Company (NOC). Although it is a single field, it is divided into 6 areas. From north to south, they are Fazran, Ain Dar, Shedgum, Uthmaniyah, Haradh and Hawiyah.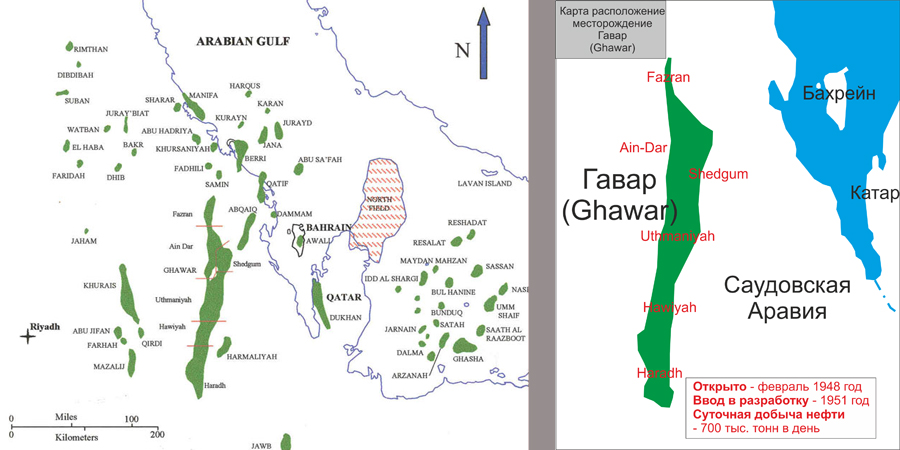 The production of the Samotlor Field in Russia was greater during the mid-eighties, but this was because production at Ghawar was restrained. Development of the southern Hawiyah and Haradh areas during 1994 to 1996 allowed production from the Ghawar Field to exceed 5 million barrels per day once again, more than Samotlor ever produced.
Saudi Aramco has been developing a carbon capture and storage (CCS) project at Ghawar since 2011 with an aim to demonstrate enhanced oil recovery (EOR) at the field through carbon dioxide (CO2) injection.
According to OilPrice, the Ghawar oil field, which has at times held an almost mythical status both because of its massive size and also because of the complete opaqueness on its inner workings, can't produce as much as previously thought.
The prospectus says that the Ghawar field can only produce 3.8 million barrels per day (mb/d), not the widely thought 5 mb/d that has floated around for years as a rough estimate.