Tripoli, January 21 - Neftegaz.RU.
As world powers met in Berlin to hash out a way forward in Libya, local pressures in the North African state took virtually all of its oil production offline.
The El Feel and
Sharara
fields were taken offline on January 19 as local tribes closed pipelines connecting them to the Zawiya port. The tribes are reported as being affiliated with the Libyan National Army (LNA), led by General Khalifa Haftar. These 2 fields have been producing at around 70,000 and 300,000 barrels per day respectively.
This move to close these fields comes shortly after production from Libya's east was shutdown. Tripoli-based National Oil Corp. (NOC) declared force majeure following the decision by the LNA to block exports from Brega, Ras Lanuf, Hariga, Zueitina and Sidra. The LNA, the armed group associated with the eastern-based House of Representatives (HoR), ordered the units managing local production to halt exports via these ports.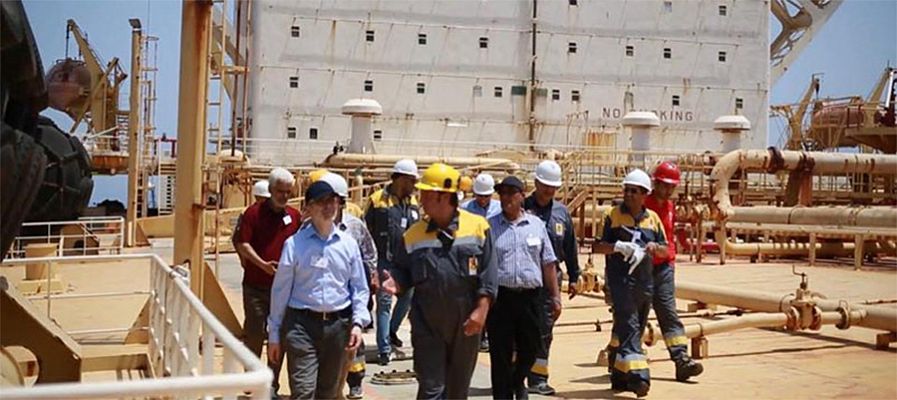 NOC
said this would lead to the loss of around 800,000 bpd, with lost revenues of around $55 million. In December, the company earned around $71mn per day. NOC put production in November at 1.23mn bpd, which would suggest output may fall as low as 60,000 bpd.
The company's chairman Mustafa Sanalla said shutting down production and
exports
would have "far-reaching and predictable consequences". These would include a collapse in the exchange rate, an increase in the deficit and the departure of foreign contractors.
"The main beneficiaries of this act will be other oil-producing states, and the harm will be entirely to Libyans. This is like setting fire to your own house," Sanalla said, speaking ahead of the Berlin conference. Blockading the facilities is a "criminal act", he continued, saying NOC would seek to "prosecute perpetrators to the fullest extent possible under Libyan and international law".