Washington, October 28 - Neftegaz.RU.
The U.S. Treasury Department imposed a new round of sanctions against Iran's energy sector. New sanctions targeted the Iranian Ministry of Petroleum Bijan Zanganeh, the National Iranian Oil Company, and the National Iranian Tanker Company "for their financial support" to the Quds Force of Iran's Islamic Revolutionary Guard Corps (IRGC).
"The regime in
Iran
uses the petroleum sector to fund the destabilizing activities of the IRGC-QF," US Treasury Secretary Steven Mnuchin said. "The Iranian regime continues to prioritize its support for terrorist entities and its nuclear program over the needs of the Iranian people," he added.
In response to the recent move made by the US government,
Bijan Zanganeh
, Iran's Petroleum Minister, stressed on Twitter that Iran will not succumb to pressure from the US. "Imposition of sanctions on me and my colleagues is a passive reaction to the failure of Washington's policy of reducing [Iran's] crude oil exports to zero. The era of unilateralism is over in the world. Iran's oil industry will not be hamstrung."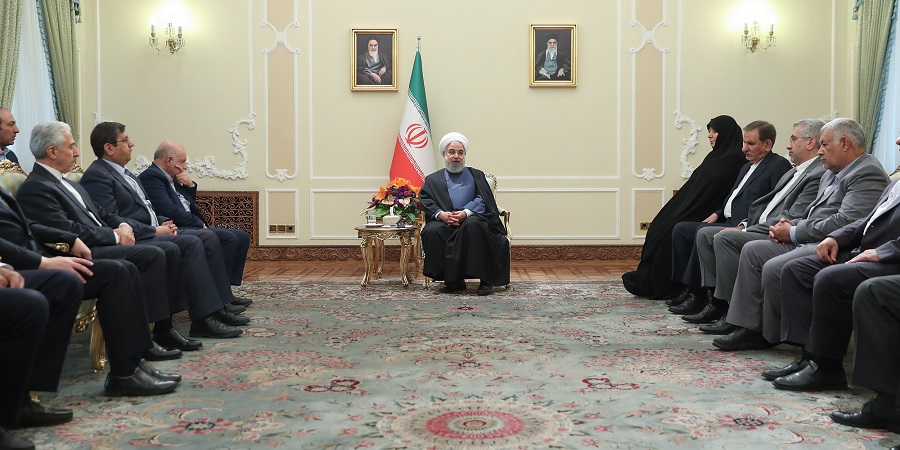 US sanctions, which have now blacklisted the entire Iranian
financial
sector, have been imposed after Trump's unilateral 2018 withdrawal from an historic nuclear deal signed between Iran and world powers.
Democratic presidential nominee
Joe Biden
has promised to return to the landmark accord, signed during the Barack Obama administration in 2015, and ease sanctions pressure on Iran in an effort to get it back to the negotiation table. With a likely embrace of more pragmatic policies toward Tehran, a Biden presidency could ease US-Iran tensions by moving bilateral relations in a more stable direction with a reduction, albeit not a total elimination, in Washington's pressure on Iran.
Under sanctions, US people are generally prohibited from dealing with named people or companies. Foreign financial institutions who continue to do business with sanctioned parties could lose access to the US financial system.