Helsinki, August 22 - Neftegaz.RU. "I can inform you that the work on laying the pipeline in the Finnish exclusive economic zone has been completed," Putin said. The Russian President made the remarks at a joint press conference after meeting Finnish President Sauli Niinisto.
Putin
thanked Finland for "pragmatic approach" to the gas pipeline Nord Stream 2. He said the installation work within the Finnish economic zone in the Baltic Sea has been completed already.
Niinisto noted that both
Finland
and Sweden have viewed the new gas pipe line as an environmental and legal issue only. Nord Stream 2 and the already existing Nord Stream 1 carry Russian natural gas to continental Europe. It has no delivery role into Finland.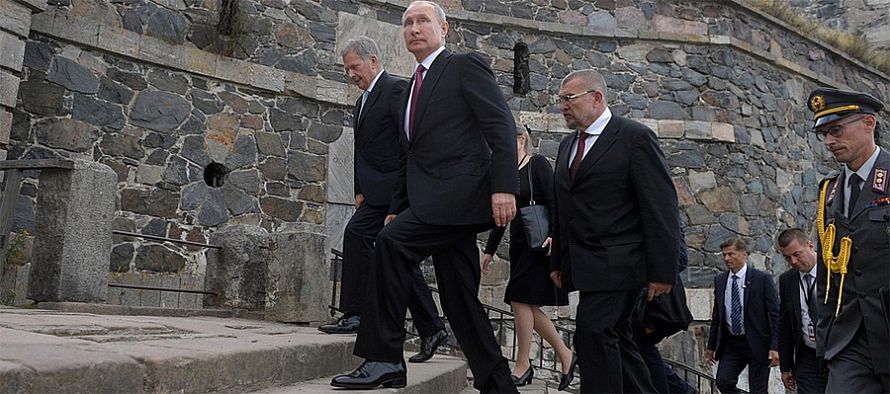 Putin discussed at length the European gas market. He said the U.S. is trying to convince Europeans to use American LNG, adding that it is more expensive and in the end the price would be subsidized by European governments. Putin said he is convinced that the Nord Stream 2 will be completed.
On August 16, Gazprom announced that the Nord Stream 2 gas pipeline was built at 73.6%.