Washington, June 14 - Neftegaz.RU.
Germany has the power to block Russia's Nord Stream 2 natural gas link by deciding not to buy so much Russian gas, said US President Donald Trump, Platts reported.
"Germany made a decision to buy a tremendous amount of their energy from Russia. Whether they should be doing that or not, they're the ones that have the power to block [Nord Stream 2]," Trump told reporters in Washington.
Trump has had the power to impose
US sanctions
on companies involved in Russian energy export pipelines such as Nord Stream 2 since August 2017, but has not used it so far. "We're looking at it," he said.
France's Engie, Austria's OMV, Germany's Wintershall and Uniper, and Shell have committed to cover up to 10% each of the Eur9.5 billion ($10.7 billion) project costs, with Russia's Gazprom providing the rest.
No contractor has left because of the risk of US sanctions, the project company building Nord Stream 2 said last month.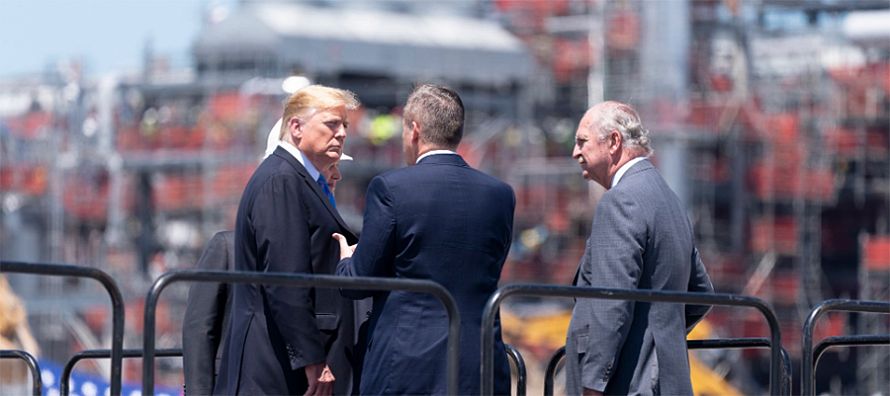 Trump said he hoped there would be good relations between Germany, Russia and the US. "But I do think that Germany is putting themselves at a tremendous disadvantage when 50, 60, or 70% of their energy is being supplied by Russia," he said. "It really makes Germany a hostage of Russia if things ever happened that were bad," he added.
Nord Stream 2's start could be delayed to mid-2020, depending on which of three possible routes for the Danish section is approved. The public consultation on the third of these routes finishes on July 10.
The Danish Energy Agency has said it will only approve one route, and there is no legal deadline for it to take a decision.
More than half of Nord Stream 2 has already been laid, the project company building it said last month. The building schedule is on track in all 4 countries across the Baltic Sea where Nord Stream 2 already has planning permits - Finland, Germany, Russia and Sweden.
Author:
Siobhan Hall