Nur-Sultan, April 7 - Neftegaz.RU.
The European Bank for Reconstruction and Development (
EBRD
) is considering plans to extend the equivalent of €244 mln (approximately $264 mln) in loans to 2 units of Kazakh gas pipeline operator Kaztransgas.
Reuters quoted the bank as saying that the local-currency loans will 'support the company during the economic downturn and coronavirus outbreak', provided the loan is approved at the proposed 27 May review.
KazTransGas is the national operator of Kazakhstan. It operates both domestic pipelines
shipping
natural gas across the nation and export routes linking Kazakh, Uzbek, and Turkmen gas fields to Chinese and Russian consumers.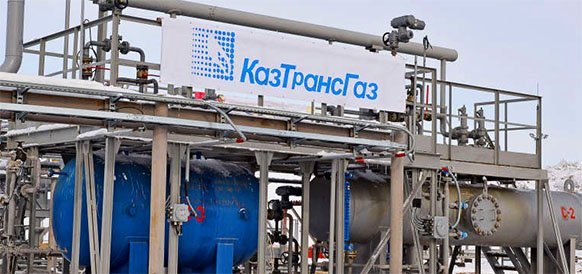 KazTransGas also sells Kazakh gas to Chinese buyers, with the biggest being China's state-owned oil and gas firm PetroChina. The Chinese firm declared a force majeure last month due to the
coronavirus
pandemic. It reduced purchases of Kazakh gas by up to a quarter due to the current market conditions.
In 2017, KazTransGas started exporting domestic gas to China with the launch of
Kazakhstan
gas from the Beineu-Bozoy-Shymkent gas pipeline to the transnational Central Asia-China gas pipeline.
The 2,798 km-long Kazakhstan-China pipeline is China's first direct oil import pipeline from Central Asia. It transports crude oil from oil fields located in western Kazakhstan to the Dushanzi refinery located in the Xinjiang Province of China. The 813mm diameter pipeline has a capacity of ten million tons per annum.