Murmansk, October 22 - Neftegaz.RU.
The state flag of the Russian Federation was raised on October 21 on board Atomflot's (a ROSATOM company) universal nuclear-powered icebreaker "Arktika" in
Murmansk
.
The list of event attendees included Mikhail Mishustin, Russian Prime Minister, Yuri Borisov, Deputy Prime Minister, Alexey Likhachev, ROSATOM Director General, Alexey Rakhmanov, General Director of United Shipbuilding Corporation,
Atomflot
Director General Mustafa Kashka, Alexey Kadilov, Director General of Baltic Shipyard.
Alexey Likhachev addressed the participants and guests of the ceremony with a welcoming speech. "This confirms absolute and unrivaled leadership of the Russian Federation in the Arctic Region. At the nearest time we expect to lay the keel of the "Chukotka" nuclear icebreaker. Another keel laying procedure is scheduled at "Zvezda" Shipyard for the "Leader" superpower nuclear icebreaker in the Far East", he said.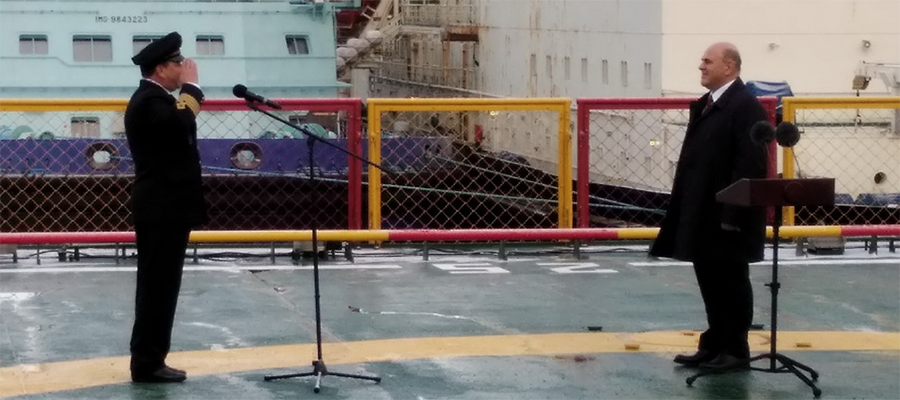 The ceremony of signing the transfer and acceptance act took place on board of the Project 22220 "Arktika" nuclear-powered icebreaker. Mustafa Kashka and Alexey Kadilov signed the certificate of transfer and acceptance.
"The lead universal nuclear-powered icebreaker "
Arktika
" starts a new series of vessels, which will determine the future of the Northers Sea Route," said Mustafa Kashka. "Project 22220 icebreakers meet the highest safety requirements applied for operation in the Arctic Region. The technical specifications of our nuclear icebreakers meet the demands of our partners: power capacity, sea endurance and reliability."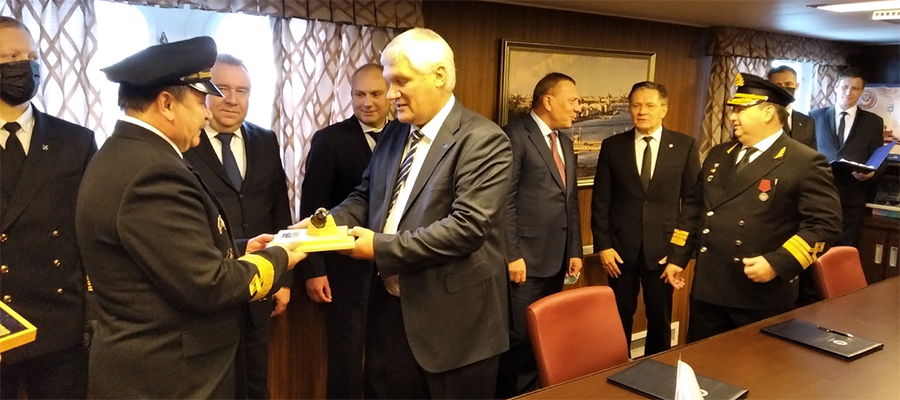 The lead universal nuclear-powered icebreaker of Project 22220 was built by
Baltic Shipyard
under the order of ROSATOM (the keel was laid on November 5, 2013; the vessel was launched on June 16, 2016). The construction of serial universal nuclear-powered icebreaker "Siberia", "Ural" and "Yakutia" is currently underway.