Dhaka, March 18 - Neftegaz.RU. Alexey Likhachev, Director Gen. of ROSATOM met with Prime Minister Sheikh Hasina Wazed in Bangladesh.

During the meeting, the parties discussed issues of bilateral cooperation while development and use of nuclear energy for peaceful purposes.
The delegation visited Rooppur NPP, the site for construction of the 1
st
Nuclear Power Plant in
Bangladesh
.
Members of the delegation inspected the facilities under construction and visited Green City, the township for the Russian specialists.
In the course of the visit Likhachev and Yeafesh Osman, Bangladeshi Minister of Science and Technology signed a package of documents, providing for further cooperation in the field of nuclear power.

In particular, the Protocol on amending the Intergovernmental Agreement between Russia and Bangladesh on construction of the NPP in Bangladesh in terms of cooperation between the parties for rendering assistance in operation, maintenance and repair of Rooppur NPP.
In addition, Russian
TVEL
and the Bangladesh Atomic Energy Commission signed a complete package of annexes to the Contract for supply of the nuclear fuel for Rooppur NPP.
The Contract is valid until the end of the life cycle of both Rooppur NPP Power Units.

Rooppur NPP will be the 1st NPP to be built abroad based on the generation III+ design (NPP-2006) that will operate with 18-months fuel cycle.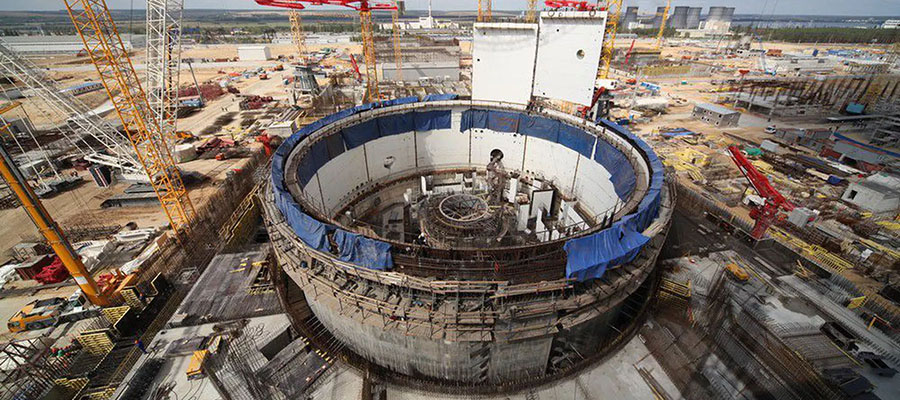 Rooppur NPP
with 2 VVER-1200 reactors and the total capacity of 2400 MW is being constructed based on the Russian design, 160 km from Dhaka, in accordance with General Contract dated December 25, 2015.
The General Contractor for Rooppur NPP construction is Atomstroyexport (the engineering division of ROSATOM).
The Russian design with VVER-1200 reactors was selected for the first NPP in Bangladesh, that was successfully implemented at Unit No 1 of Novovoronezh NPP-2.

This is an evolutionary GenIII+ design which fully complies with all international safety requirements.