Damascus, August 24 - Neftegaz.RU.
An explosion on the
Arab Gas Pipeline
that caused a power blackout in
Syria
, northwest of the capital of Damascus, was the result of a "terrorist" attack, the energy minister Ali Ghanem said, but he provided no further details..
The electricity minister Mohammad Kharboutli earlier said that power was gradually being restored to the country's provinces. A resident in Damascus said power had returned in the capital. This is the 6th explosion at that part of the pipeline, Kharboutli added.
James Jeffrey, the US pointman on Syria, told journalists the United States was still looking into who was responsible for the pipeline attack. "But it was almost certainly a strike by ISIS," Jeffrey noted.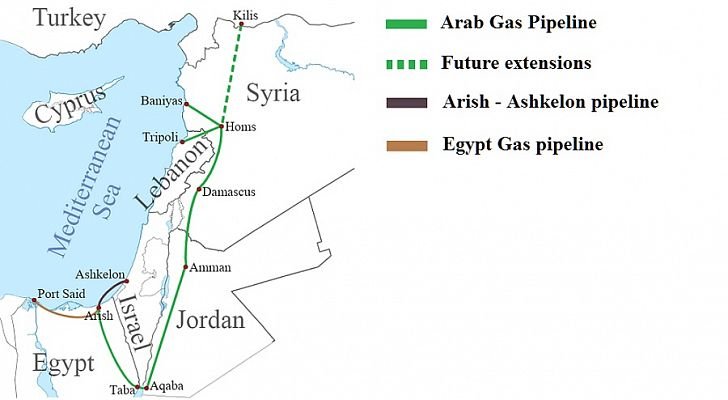 The 1,200 km Arab Gas Pipeline system extends from Egypt into Jordan and Syria. Syria's oil and gas infrastructure has been hit over the past years by acts of sabotage but no one has ever claimed responsibility for such attacks.
Syria has suffered fuel shortages since last year. Western
sanctions
have blocked imports, while most Syrian oil fields are controlled by Kurdish-led fighters in the country's east.