Canberra, July 28 - Neftegaz.RU.
Australian Woodside Petroleum is "considering all its options" after the shock news of a deal that would see Russian Lukoil – the subject of US
sanctions
– join as a major partner in its troubled $US4.2 billion oil project in Senegal, Australian Financial
review
analysed.
The $400 million deal for Cairn Energy to sell its entire 40 % stake in the Sangomar oil project to Lukoil adds to the upheaval taking place in the project, where cash-strapped junior partner FAR Ltd has all or part of its stake up for sale after its funding for the costly project fell through on the oil price crash.
Woodside, which holds 35 % of the project and is the operator, is seen as a lead candidate to take FAR's stake but is now expected to consider a broader range of options.
As a result, the
Sangomar situation
is a 2nd joint venture where Woodside could look to exercise pre-emptive rights to prevent the entry of an unwanted partner. CEO Peter Coleman has already indicated that pre-emption is a possibility at the North West Shelf LNG venture in Western Australia, where
Chevron
has advised of its intention to sell out and Woodside doesn't want "the wrong people moving in next door".
"We think Woodside is interested in increasing its stake in Sangomar and may prefer a different JV make-up, so may seek to pursue rights to pre-empt or challenge the sale," Credit Suisse energy analyst Saul Kavonic said. "But Woodside has other M&A opportunities, including possibly FAR's stake in Sangomar."
Cairn said its partners hold pre-emptive rights, but the details are not known. FAR called attention to the Cairn-Lukoil deal in a statement to the Australian Stock Exchange, without adding comment. FAR's shares were up 18.2 % at 1.3¢ shortly before the close, with Kavonic saying the valuation of Cairn's Sangomar stake "held up better than expected given distressed market conditions".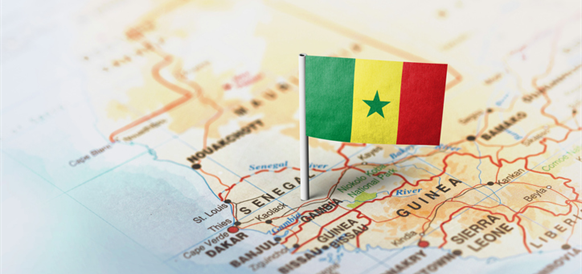 "Woodside notes Cairn's announcement that it has entered into an agreement to sell to
Lukoil
its entire 40 % interest in the Rufisque Offshore, Sangomar Offshore and Sangomar Deep Offshore Contract Area, including the Sangomar Field Development Phase 1," a Woodside spokeswoman said. "This transaction is subject to joint venture and government approvals. Woodside will consider all its options."
Construction of Sangomar had only just got under way when crude oil prices collapsed in March on the twin shocks of global oversupply and demand destruction because of COVID-19. Woodside has been holding discussions with suppliers as it seeks to reduce the price of some work. Production is still due to start up in 2023, it said this month.
London-listed Cairn, which has had its interests in Senegal up for sale for years, will also receive from Lukoil a reimbursement of sunk costs since January 1. The deal is still subject to venture partner consents and approval by the Senegal government but Cairn said it anticipated the transaction closing in the December quarter.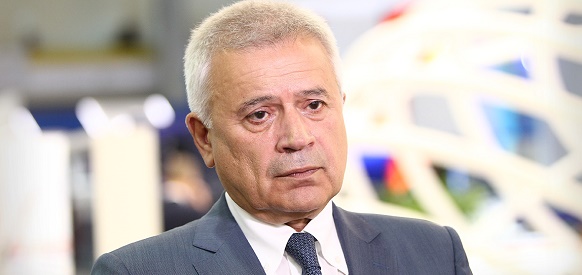 Lukoil president
Vagit
Alekperov
said the move to enter the Senegal oil sector at the early stage of its development aligned with strategy and allowed the Russian firm to reinforce its presence in West
Africa
.
"Joining the project with qualified international partners will allow us to gain additional experience in development of offshore fields in the region," Alekperov said.
Last year he told TASS that technological sanctions on the Russian oil and gas sector destroyed a joint venture with France's Total and made it harder to access technologies.
Cairn CEO Simon Thomson said the company was proud of what it had achieved in Senegal, opening up a new basin play on the Atlantic Margin and laying the foundations for Senegal's first oil and gas development.
Cairn intends to return at least $250 million to shareholders following completion of the sale and signalled it would be looking to redeploy other proceeds to fresh acquisitions.