Tashkent, March 7 - Neftegaz.RU.
Shavkat Mirziyoyev, President of Uzbekistan, hosted Vagit Alekperov, President of LUKOIL, in Uzbekistan. Denis Rogachev, Senior Vice President for Overseas Oil & Gas Production, and Sergey Nikiforov, Vice President for Central Asia, Middle East and North Africa, also represented LUKOIL at the meeting.
The parties have mentioned a significant improvement of their strategic partnership. LUKOIL is a key investor to the oil & gas sector of Uzbekistan. Its main projects include the Kandym gas processing complex with an annual capacity of over 8 bcm of natural gas,
South-West Gissar
and Ustyurt Region fields development. The company also actively supports social programs in Uzbekistan.
In the course of the meeting, opportunities for further enhancement of the mutually beneficial cooperation were discussed, among which were implementing LUKOIL's advanced corporate management solutions and adopting digital technologies to the oil & gas sector in
Uzbekistan
.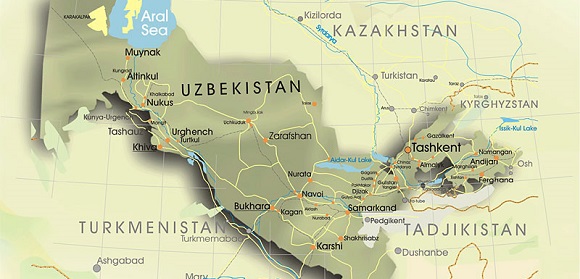 Moreover, the parties addressed the opportunities to strengthen their cooperation in exploration and
development
of hydrocarbon fields in the territory of Uzbekistan including hard-to-recover reserves.Cooperation in the area of scientific research and training professionals in the energy sector was recognized as top priority.
In 2019, LUKOIL Group's gas production was 35.0 billion cu m, which is 4.5% higher year-on-year. The main driver of gas production growth was the development of projects in Uzbekistan.
As a result of the launch of the 2nd stage of
the Kandym
gas processing plant in 2018, production in Uzbekistan in 2019 increased by 7% year-on-year, to 14.1 billion cu m (LUKOIL's share).
With $8 billion invested in Gissar and Kandym-Hauzak-Shady projects, Uzbekistan is one of LUKOIL's key regions. The projects provide employment for around 2,700 people, 90% of whom are Uzbekistan nationals. LUKOIL also supports educational initiatives to facilitate the professional development of local personnel.