Budapest, October 31 - Neftegaz.RU.
Vladimir
Putin
said Russia considers Hungary an important partner in gas transport to Europe at a joint conference with Prime Minister Viktor Orban in Budapest.
"Transit supplies of the
Russian gas
to west Europe run through Hungary's territory. The underground storage of Hungary make it possible to ensure uninterrupted supplies to the European consumers, including during the peak loads. We view Hungary as one of the priority partners for the distribution of supplies of the Russian gas to Europe, both via the existing routes and new routes, northern and southern", Putin said.
Joining the Turkish Stream gas pipeline is a priority for Hungary, as it would open up an alternative supply route for Russian gas, Viktor Orban said after meeting Putin in Budapest.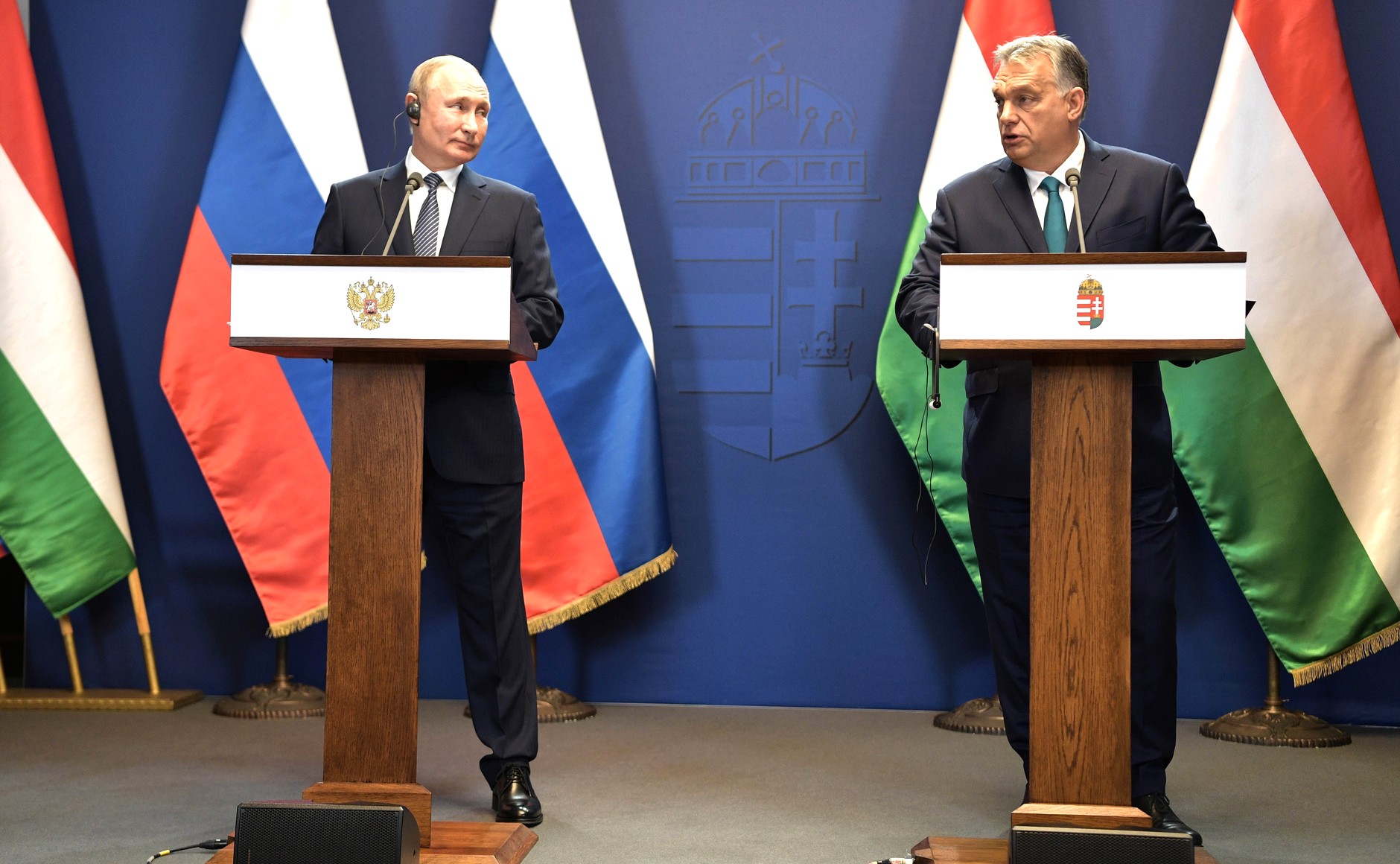 Putin said the 1st part of the pipeline, with an annual capacity of 15.75 billion cu m, is expected to be launched by the end of 2019, and a 2nd section with the same capacity that will run from Bulgaria to Serbia and
Hungary
will be completed in 2020.
Russia and Hungary also have an expensive joint project to expand Hungary's only nuclear plant at Paks, south of Budapest. In 2014 Orban signed a €10 billion loan deal with Putin to build 2 reactors at the facility, although their construction start has been delayed with completion not expected before 2030.
Hungary relies on Russia for around 85 % of its
energy
needs, but Orban said Budapest would not want to solely depend on Russian energy supply. "Now we source from Russia a lot, but we would like to source from elsewhere too," he said.