Nur-Sultan, March 1 - Neftegaz.RU.
Kazakhstan's KMG Drilling & Services and Azerbaijan's Caspian Drilling Company signed an agreement on drilling wells with the Kazakh 'Satti'
jack-up rig
in the Azerbaijani sector of the Caspian Sea, Trend reports citing the Kazakh Sovereign Wealth Fund.
According to the fund's report, the activity will be carried out in the part of the Caspian Sea where the Azerbaijan´s
SOCAR
and British Petroleum (
BP
) are conducting joint exploration work.
Satti is the 1st platform built entirely in
Kazakhstan
.
It was built over 3 years using the US technology at 2 shipyards.
The rig is designed for drilling operations in the Caspian Sea at a depth of 80 m.
A Kazakh-Azerbaijani team of specialists has been created, which will participate in the
drilling
and provide technical support.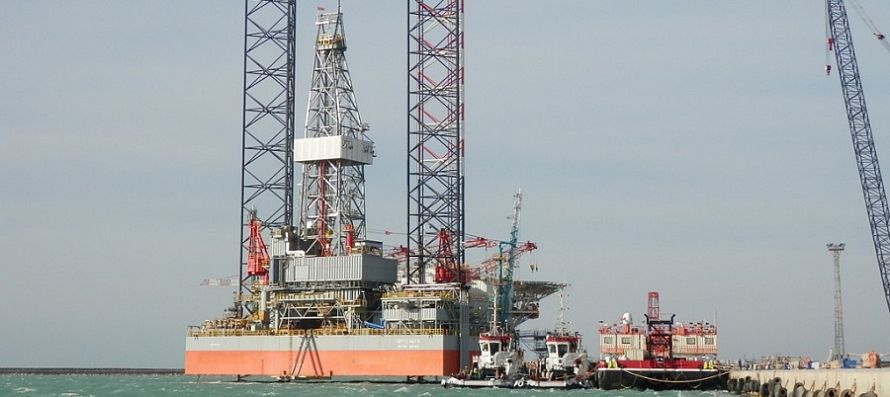 Kazakhstan's state-owned oil and gas company
KazMunayGas
completed the transfer of the 'Satti' jack-up floating drilling rig to Azerbaijan on June 19, 2019.
The parties
agreed
to transfer the installation in February 2019.
Following the completion of the upgrade work, it was planned to employ the drilling rig in the operations in the
Absheron
(SWAP) structure jointly operated by BP and SOCAR,
Umid
-Babek block, as well as in other projects in the
Caspian Sea
.
The Satti rig is designed for drilling operations in the Caspian Sea.
The rig consists of modified triangular body with 3 triangular supports 119 m high.
This will allow drilling as deep as 50 up to 80 m.
The total weight of the rig is 10 800 tons.