Irkutsk, September 23 - Neftegaz.RU.
Gazprom Neft has increased the boundaries of its Ignyalinsky license block in
Eastern Siberia
, with recoverable reserves at this asset increasing 10% as a result, to reach 76 million tonnes of oil.
The boundaries of the Ignyalinsky block were expanded through what is known as the "cut-in mechanism" (involving the addition of a piece of adjacent land comprising open acreage (land as yet unallocated under the State Subsoil Reserve Fund), with this asset now increasing to 2,200 km2 in size.
The Ignyalinsky block, on which the eponymous field is located, forms part of the Chona group of fields. Initial reserves in place (IIP) on the Chona project stand at 220 million tonnes of oil (mt). The profitable development of this asset has been complicated by its challenging geological structure and the extensive geographic spread of hydrocarbon deposits.

Gazprom Neft has drilled 3 prospecting and appraisal and exploratory wells over the course of 3 years of investigations at Chona blocks, as well as undertaking extensive
3D seismic
surveys and more than 3,000 km2 of electro-seismic investigations - a world record in this industry.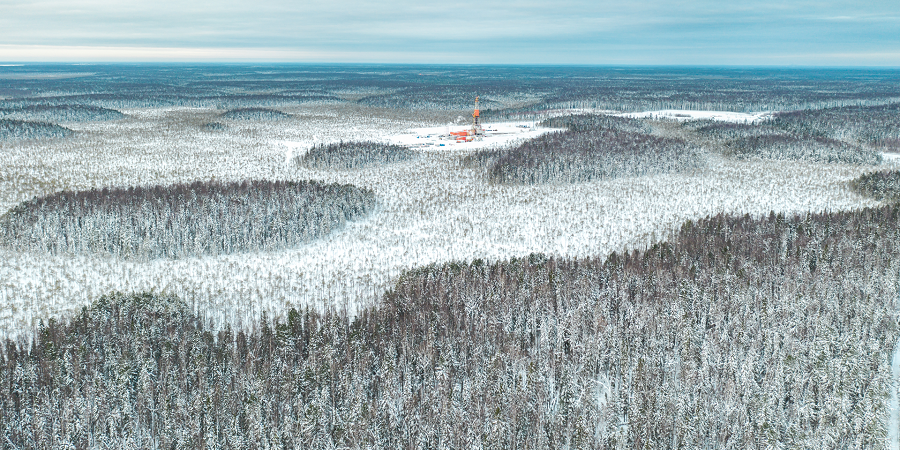 The
Chona project
includes the Ignyalinsky, Tympuchikansky and Vakunaysky license blocks, located on the border between the Irkutsk Oblast and the Sakha Republic (Yakutia). These assets are located 100 km from the East-Siberia Pacific Ocean (ESPO) pipeline. Total IRIP at fields on the Chona project stand at more than 1 billion tonnes of oil, and about 300 billion cu m (bcm) of gas.
"The Chona group of fields comprise
Gazprom Neft
's anchor asset in Eastern Siberia. They are notable for their remoteness from major logistics centres and their complex reservoir structures, but also for their uniquely high production potential. We have gained a detailed understanding of the geological features of these blocks in recent years, and have put in place a strategy for developing them, confirming the commercial prospects for this project. All of which means we will shortly be able to being pilot development of the Chona fields, initial reserves in place of which stand at more than one billion tonnes of oil", said Yuri Masalkin, Director for Geological Prospecting & Resource Base Development, Gazprom Neft.