Warsaw, July 16 - Neftegaz.RU.
On July 14 PKN Orlen signed a letter of intent to begin a takeover of
Poland
's largest oil and gas company PGNiG.
The 1st stage of the process will be negotiations with the Polish State Treasury, which holds a 71.9 % share in
PGNiG
. There are no other details regarding the planned merger, which could take around a year to complete.
Orlen also received permission from the EC to take over Polish Lotos refiner. In a statement, Orlen said that the consolidation with Lotos will mean more funds being made available for large-scale investments, such as building offshore wind farms.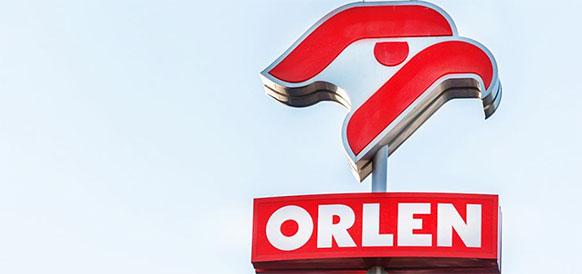 "We begin the process of
PKN Orlen
's acquisition of PGNiG. We are building a powerful global multi-energy group in Poland. The consolidation of state-owned companies is our response to the increasingly demanding environment," said State Assets Minister Jacek Sasin.
Poland wants to establish an energy giant with the clout to compete in international oil, gas and power markets. The new state energy giant is set to play a crucial role in Poland's energy transformation, which the government describes as a "big challenge."
The takeover is "a breakthrough process that will increase the efficiency of both PGNiG and PKN Orlen" Poland´s PM Mateusz
Morawiecki
said at the press conference. "We have a plan of further integration by an enlarged Orlen so that Polish companies don't compete against each other in foreign markets. We can increase capacity and take advantage of synergies in retail, Morawiecki noted.
To read the article in
Russian
.