Moscow, October 22 - Neftgaz.RU.
A working meeting between Alexey
Miller
, Chairman of the Gazprom Management Committee, and Pekka Lundmark, President and CEO of Finland´s Fortum, took place today in Russia.
The parties discussed the state and prospects of cooperation between the two companies, paying particular attention to the Nord Stream 2 project.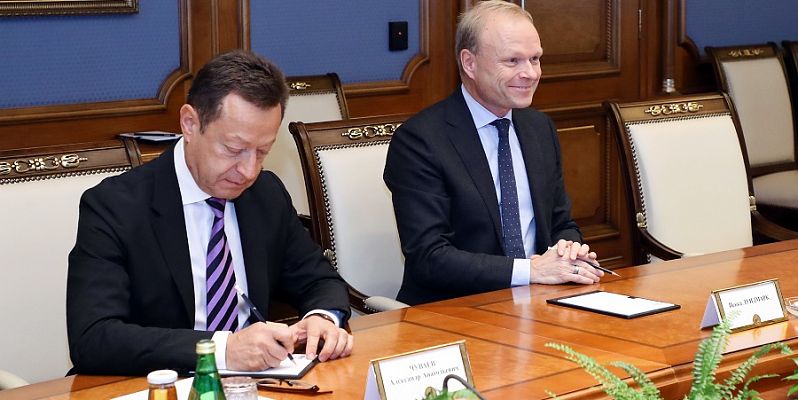 The Finnish energy corporation holds a 49.99 % stake in Uniper SE. On October 8, 2019, Fortum announced that it had entered into agreements with the Elliott and Knight Vinke
investment
funds to acquire a 20.5 % stake in Uniper for approximately EUR 2.3 billion. As a result of the deal, Fortum's share in Uniper may increase to 70.5 %.
Nord Stream 2 is the construction project for a gas pipeline with the annual capacity of 55 billion cubic meters from Russia to Germany across the Baltic Sea. Fortum owns 29.5 % of TGC-1 (part of the Gazprom Energoholding Group).
According to Reuters, Russia's RDIF sovereign wealth fund plans to invest hundreds of millions of U.S. dollars in joint renewable energy projects with Finish Fortum in Russia.
To read the news in
Russian
.