St. Petersburg, June 8 - Neftegaz.RU.
A working meeting between Alexey Miller, CEO of Gazprom and Elisabeth Udolf-Strobl, Minister for Digital and Economic Affairs of Austria, took place at SPIEF 2019.
The meeting participants discussed relevant issues related to cooperation. The parties noted the continued and active growth in the Austrian imports of Russian gas supplied by Gazprom.
In the period from January 1 through June 6, 2019, these gas deliveries reached 6.6 billion cu m, an increase of 27 % against the same period of 2018.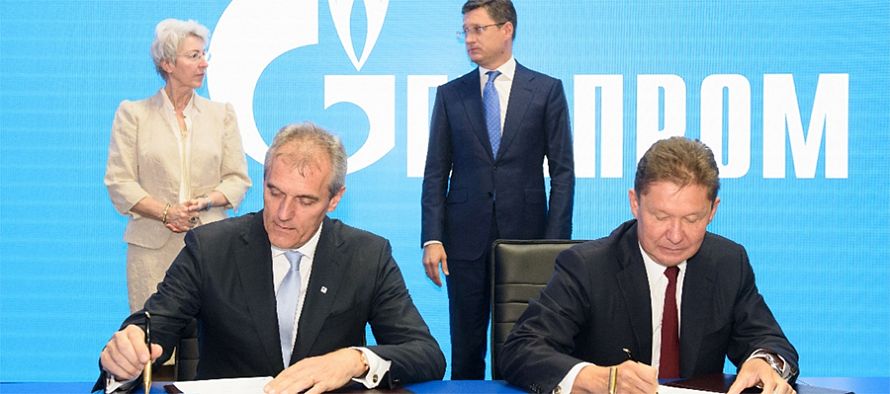 Alexey Miller and Rainer Seele, CEO of Austrian OMV, signed a number of documents to expand cooperation between the companies. The signing ceremony took place in the presence of Alexander Novak, Russian Minister of Energy, and Elisabeth Udolf-Strobl.
The parties signed a MoU on LNG cooperation. Earlier, it had been agreed that Gazprom would supply OMV with an equivalent of 1.2 billion cu m of gas in the form of LNG in 2020.
The Memorandum stipulates that the parties intend to continue their cooperation in the LNG sector after 2020, specifically via large- and small-scale LNG supplies. It is also planned to explore the possibilities of developing joint infrastructure projects in the field of small-scale LNG.
Alexey Miller and Rainer Seele signed the Contract on the amendments to the Basic Agreement on Asset Sale.
The document sets the price of the deal during which OMV will obtain a 24.98 % stake in the project for developing Blocks 4A and 5A in the Achimov formations of the Urengoyskoye field at EUR 905 million. The parties plan to enter into the final agreement on the deal before the end of 2019.
To read the full story in
Russian
.