The companies have already picked some promising deposits, which are currently being examined. The Kazakh company, however, did not name any specific project, while BP has shown interest in a number of projects in Kazakhstan, according to KMG officials.
The companies are planning to file a joint request for a contract in the 1st half of the next year that will need to be approved by
Kazakhstan
's energy ministry, according to KazMunayGas.
In the event that the companies will be permitted to explore and develop oil and gas deposits in the Central Asian country, all costs for the development, exploration and development will be borne by BP. Once commercial production begins, expenses will be reimbursed by KMG.
BP has not operated in Kazakhstan since 2009, after the company announced it would withdraw from the country's giant
Tengiz
oil field and the Caspian Pipeline Consortium (
CPC
) pipeline. In May 2009, the British multinational oil and gas giant sold its 46 % share in the Lukarco joint venture to Lukoil as part of a $2 billion deal, which made the Russian company a sole owner claiming a 100 % stake.
Prior to the deal, BP sold its 49.9 % stake in Kazakhstan Pipeline Ventures (KPV), which held a 1.75 % share in CPC, to
KazMunayGas
for $250 million.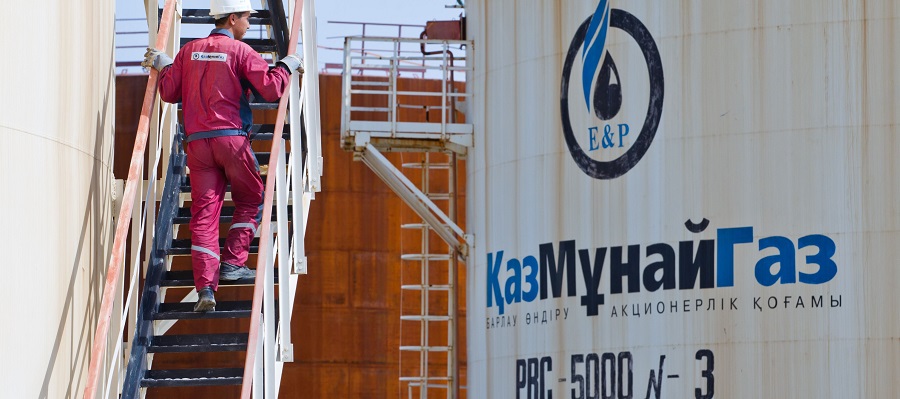 Meanwhile, in mid-2019, BP showed renewed interest in oil-rich Kazakhstan after signing a MoU with KMG. Under the agreement, available technical data and existing assets of KMG and 3rd parties would be reviewed and the 2 companies would explore prospects for cooperation.
Earlier this year, the companies signed a Letter of Intent, in which BP expressed its readiness to carry out geological exploration and production in Kazakhstan together with KMG.
BP's return to Kazakhstan is a natural move for the company, considering that the country ranks as the world's 9th-largest crude oil exporter and holds 3% of the world's total oil reserves, placing it in the number 11 globally and making it the 3rd-largest oil producer in the Caspian region, after Russia and Iran.
62% of Kazakhstan's landmass sits on areas containing oil and natural gas, and there are 172 oilfields throughout the country, of which more than 80 are under development.
More than 90 % of Kazakhstan's oil is concentrated in its 15 largest fields, which include
Kashagan
, Tengiz and Karachaganak. The recent statement made by KMG comes less than a year after 2 oil and gas projects in Kazakhstan have lost its developers.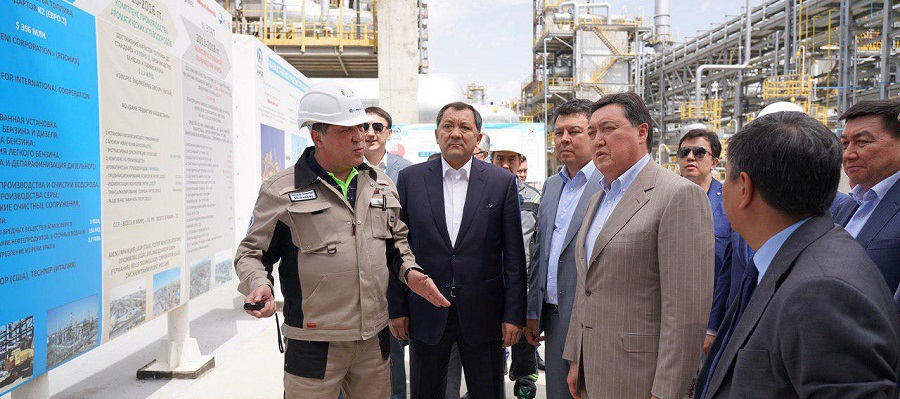 In October 2019, British-Dutch oil & gas conglomerate Shell announced its intent to scale back its oil and gas exploration plans for the
Khazar
offshore project in Kazakhstan. Shell left the project after investing about $900 million in it.
In addition, the North Caspian Operating Company, including energy giants such as Eni, Shell, ExxonMobil, Total,
CNPC
, Inpex and KazMunayGas have all pulled out of the Kalamkas-Sea project.
"Our partners' decision is based on the low profitability of these projects against the background of high capital expenditures," the Kazakh energy ministry said. The ministry also said the government could attract other investors to the projects.
Author:
Azamat Batyrov